If you're a nature enthusiast or want to see a unique part of the world, the Arches are worth visiting! To help make your trip worthwhile, download Action Tour Guide's Arches Park Tour. This park has over 2,000 arches that began their stories about 65 million years ago. Traveling through that kind of landscape is undoubtedly awe-inspiring, but it can be a little intimidating to figure out where to go after stopping in at the visitor center. That's where your tour steps in. Action Tour Guide's tour helps you navigate through Arches to the park's must-sees and explains how the natural wonders around you came to be.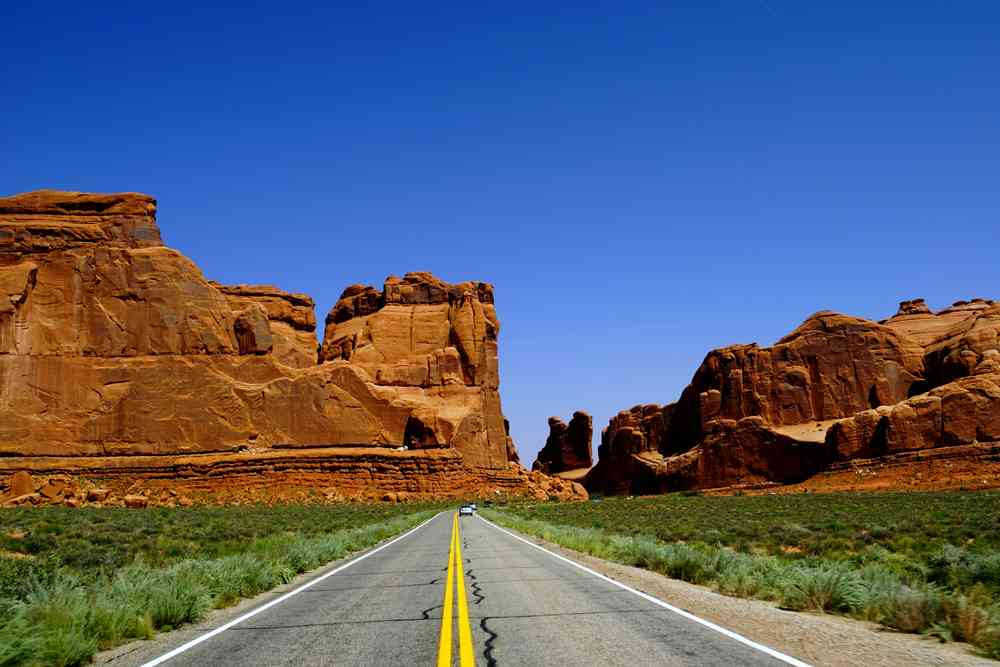 How Much Time Do You Need in Arches?
When deciding how much time you need to set aside for an Arches National Park trip, you have to figure out what you want to do. If you're planning on driving straight through, you can explore this park in just 2 hours. But if you're planning on hitting the trails and soaking in the views, give yourself 2 to 3 days to get a feel of what this park offers.
Action Tour Guide's audio tour will take somewhere between 2 and 3 hours to complete if you don't take any of the recommended hikes, but with them, you can make your Arches Park tour into a half-day or even a whole-day experience.
Arches Park Tour
No matter how much time you want to spend in this stunning national park, starting your journey with an Arches park tour will familiarize you with the garden. Tours like this one teach you about the park's geology and tell you about its history. And Action Tour Guide's audio tour even helps you drive through the park with its GPS technology!
Additional FAQs:
1) Where is Arches National Park?
2) What is the best way to see Arches National Park?
3) How to Tour Arches National Park?