While on a Valley Forge Park tour, you might wonder why Washington chose this place for his encampment. There are a few reasons, but the most important one is its proximity to Philadelphia, a highly valued strategic location during the war. During the American Revolution, Philadelphia was the biggest and most important city in the colonies and was home to the Continental Congress, making it a prime target for the British.
Following a decisive American defeat at the Battle of Brandywine, the British were able to capture Philadelphia in September 1777, forcing Congress to flee the city. Fearing that the British would use Philadelphia as a base to control all of eastern Pennsylvania and hoping to launch a counterattack in the summer, Washington chose to camp in Valley Forge, only 18 miles from the city. From there, he could keep an eye on the British and dispatch soldiers to defend the countryside if necessary.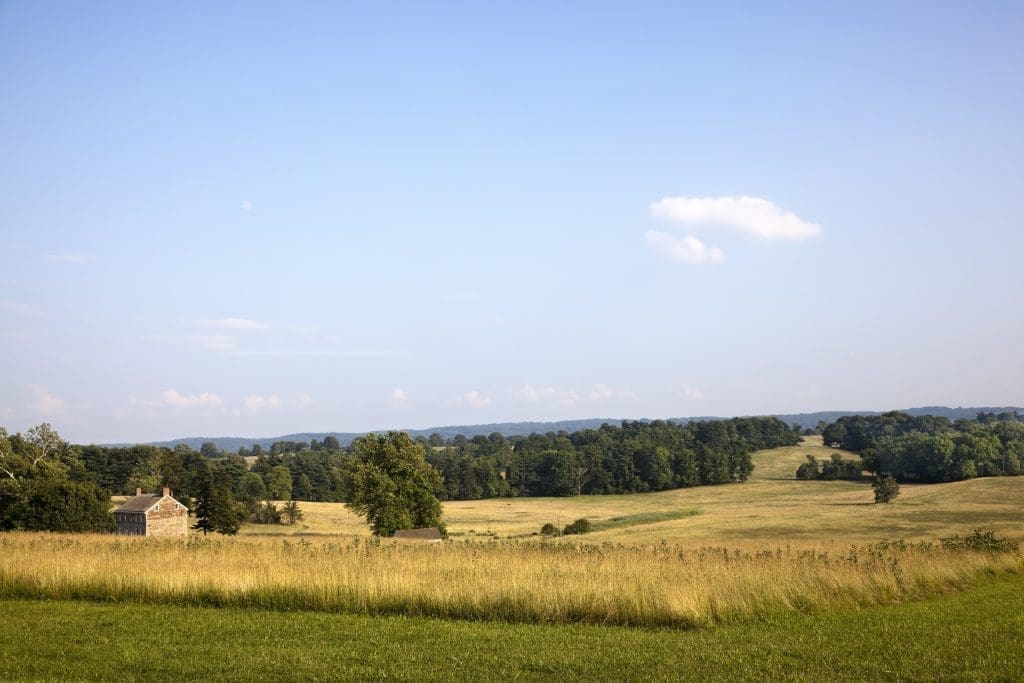 Valley Forge was also a good location for several other reasons. Washington placed the encampment high on top of the area's hills, making it more easily defendable and giving his men a chance to see the British coming from far away. Valley Forge was also right on the bank of the Schuylkill River, which made supply runs significantly faster and easier. Finally, the wide-open fields of Valley Forge were perfect for the clusters of small buildings the soldiers would have to construct, while also leaving plenty of room for drills and maneuvers.
Interested in seeing Valley Forge for yourself? At Action Tour Guide, we've put together our own Valley Forge National Historical Park Self-Guided Driving Tour. Although you're encouraged to set your own pace, the tour lasts between two and three hours and features 21 stops inside the park.
Essential Travel Guide: