Winter or summer? Here's how to enjoy your Tulum tour by avoiding the crowds and the hurricanes.
The truth is, Tulum is amazing no matter when you go. All that preserved history is available for you to discover any day of the year!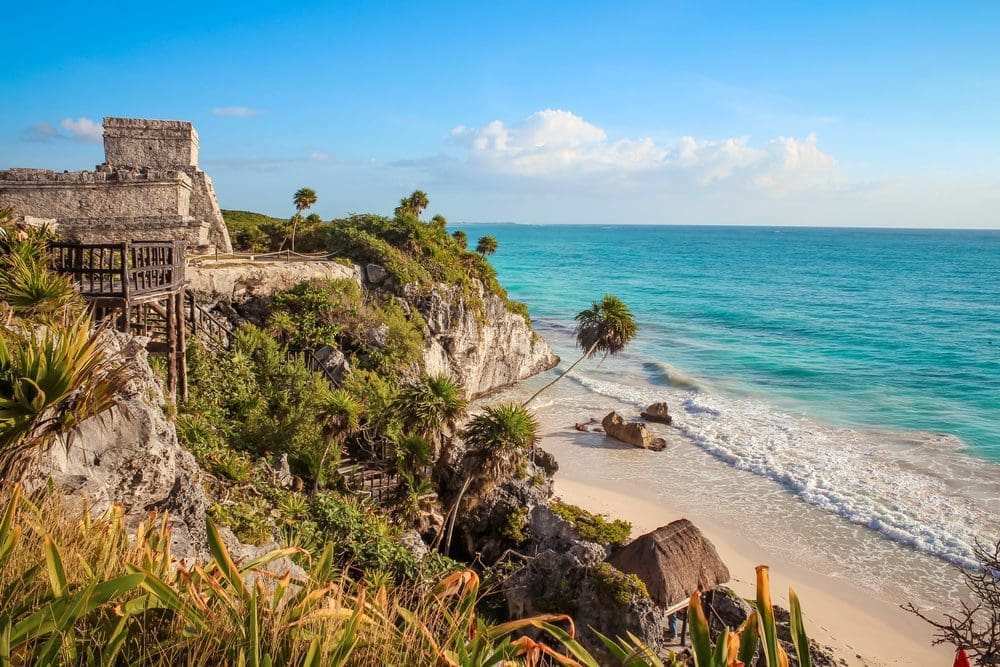 Temperature-wise, it's hard to go wrong. Tulum is located on the Yucatan Peninsula, world-renowned for its tropical climate. You'll never have to worry about being too cold to travel.
But temperature isn't the only thing to take into consideration. You may want to steer clear of late summer and fall, or you'll land smack dab in the middle of hurricane season! Any city on the Gulf of Mexico will likely get several brutal storms between August and October. On the other hand, travel and hotel prices are a fantastic bargain at this time of year. It's up to you if you want to roll the dice!
You might consider taking a Tulum tour during summer vacation. It's the best time for spotting animals like whale sharks and sea turtles. It's also the number one season for fresh local fruit: mango, papaya, and watermelon. But be warned that "warm" is an understatement. Between the humid air, blazing sun, and congregated crowds, Tulum gets to be sweltering in no time flat.
Winter and spring, on the other hand, are an excellent time to travel. The cool breezes and clear skies speak for themselves! Most tourists will agree that November through April are the ideal conditions for sightseeing.
Do you need a Tulum tour that is ready to go whenever you are? Just install the Tulum self-guided walking tour app. The tour is ready to start anytime after you download it, whether it's 5 minutes or 5 months, rain or shine. Need to reschedule your trip? No problem! The app will be available to start any day, 24/7. See you soon in Tulum!
Essential Travel Guide: