As you take a Newport mansion tour, you'll see houses built by some of the wealthiest families in Gilded Age America, including the Vanderbilts, the Morgans, and the Astors. The most famous house in Newport is The Breakers, which was built by Cornelius Vanderbilt II. The Vanderbilts first earned their money through the twin shipping and railroad empires of Cornelius Vanderbilt I, nicknamed "The Commodore," due to his humble beginnings as a ferry captain on the Hudson River. The family quickly became the richest in the United States and purchased several other mansions in Newport, including the Marble House. Descendants of the Vanderbilts are still well-known today, including journalist Anderson Cooper and actor Timothy Olyphant.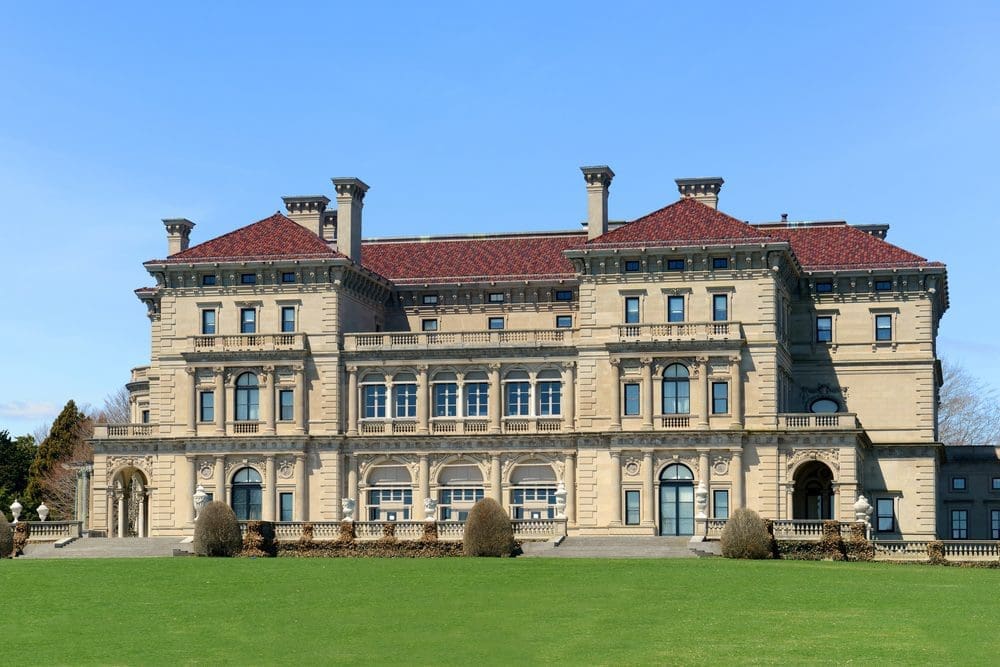 Not too far from The Breakers is the mansion at Beacon Rock, built by Edwin D. Morgan, part of the Morgan banking empire. Founded by Wall Street magnate John Pierpont Morgan, J.P. Morgan & Co. dominated the New York financial scene during the Gilded Age. The company still exists as part of the JPMorgan Chase conglomerate. The Astor family also built a Newport Mansion – The Beechwood, an Italianate-style home famously renovated by architect Richard Morris Hunt. Starting with German immigrant John Jacob Astor, the Astor family achieved prominence in both business and politics on both sides of the Atlantic, mostly in New York and the United Kingdom.
Though the Gilded Age has long since passed, today's rich and famous still flock to Newport's mansions, including actor Nicolas Cage and singer-songwriter Taylor Swift. In recent years, Newport has also seen record-setting real estate deals with comedian Jay Leno and even Judy Sheindlin – Judge Judy herself. To see the mansions yourself, check out Action Tour Guide's own Scenic Newport Self-Guided Driving Tour.
Essential Travel Guide: