If you're bringing your car to the city, we recommend starting off with a San Francisco driving tour so you can hit all the highlights of the area. Once you've done that, there are plenty of other great places to drive to. San Francisco has pretty good public transportation, but having a car opens the city up to you in a bigger way, allowing you to visit some of the places that are a little further out there.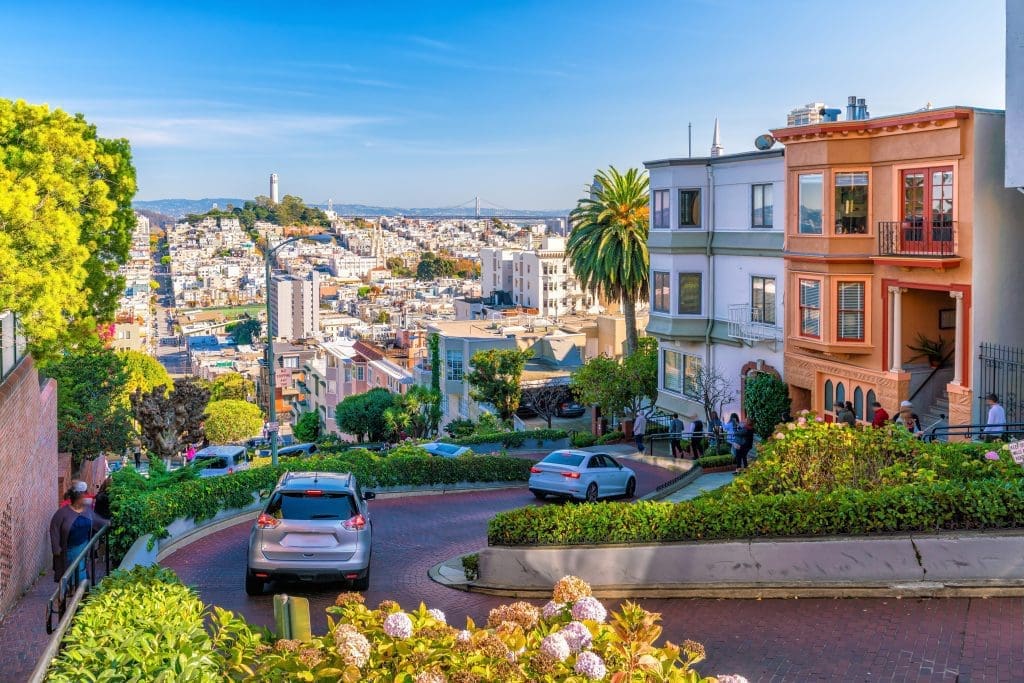 You'll likely see it on your tour, but taking a drive down Lombard Street is a must for any visitor to the City by the Bay. Most well known as the filming location of one of the greatest car chase scenes in cinematic history (we're talking about Bullitt, naturally), there's an iconic one-block section of Lombard that features eight hairpin turns back and forth. It's a must-see for movie fans or anyone who likes a driving challenge. We also highly recommend driving up to Twin Peaks for the best view of the whole city. Located right in the middle of San Francisco, Twin Peaks's double hills offer visitors a 360-degree view of the city and the bay itself, with nothing to block your sight but a couple of skyscrapers. Finally, if you drive along Route 80 just east of the city, you can stop off at Treasure Island for a great view of the San Francisco skyline.
If you have a car and you'd like to see all the sights of the city, why not try Action Tour Guide's own Ultimate San Francisco Self-Driving Audio Tour?