You'll do plenty of things on your visit to Hawaii, but there are few that can match watching the sunrise at a volcano in Maui. Haleakala, or the House of the Sun in Hawaiian, is an enormous shield volcano that covers about 75% of the island of Maui. The summit of the volcano stands at about 10,000 feet above sea level, overlooking a crater 7 miles across at its widest point. As the highest point on the island, that summit is by far the best place to watch the sun come up and has become a popular early-morning destination for both tourists and locals alike.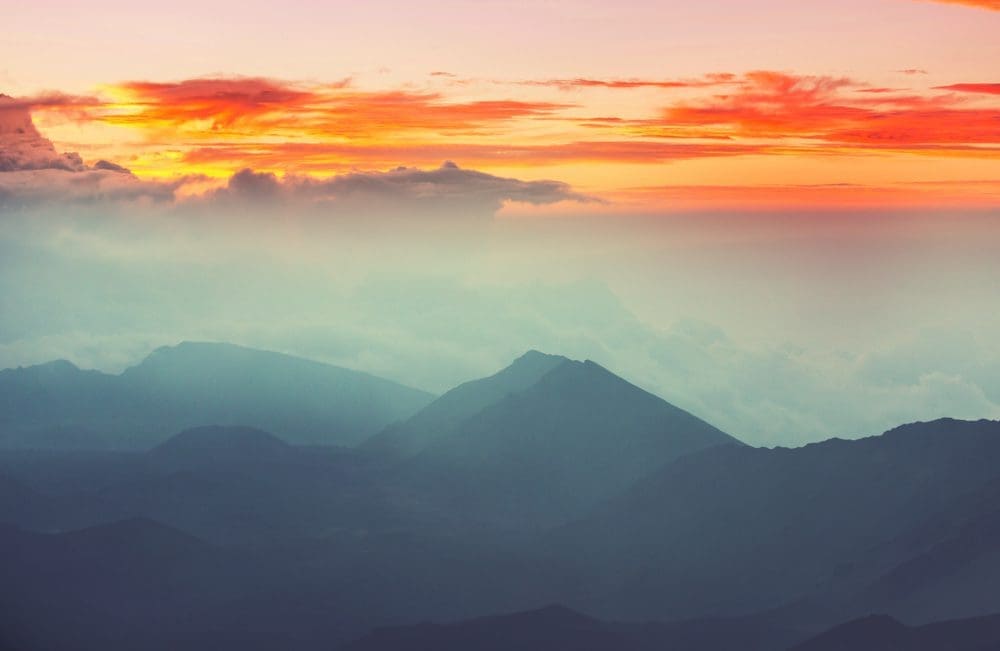 Haleakala gets its name from an old myth about Māui, a legendary hero and demigod who created the Hawaiian Islands by pulling the ocean floor up with his fish hook. In this story, Māui stood on top of the volcano and lassoed the sun's rays, holding it hostage until it agreed to slow its path across the sky and lengthen the day. When you're standing at the summit yourself, it's not hard to see why the island's inhabitants associated this place so closely with the sun. Haleakala offers the clearest view of the sunrise on the island as well as another gorgeous vista: if you stick around for about 15 or 20 minutes after the sun comes up, you can watch the rays gradually light up the crater below you, painting it in vibrant colors. It's easy to look down and imagine Māui holding the sun captive there.

To get the most out of your trip up the side of the volcano, we recommend checking out our very own Self-Guided Maui Sunrise Driving Tour, available through our app. For more prolific travelers, we also offer Action+, a yearly subscription that grants access to all 99+ of our US tours for a single price.