In many ways, Sequoia and Kings Canyon National Park make a single park together. They're located right next to one another and have been jointly administered since the 1940s. An entrance pass to one park also gets you into the other, so you don't have to pay twice if you want to visit both Sequoia and Kings Canyon in a single trip. However, there are some differences between the two parks that you should know about, especially if you're going to be in a rush and have to pick your stops carefully.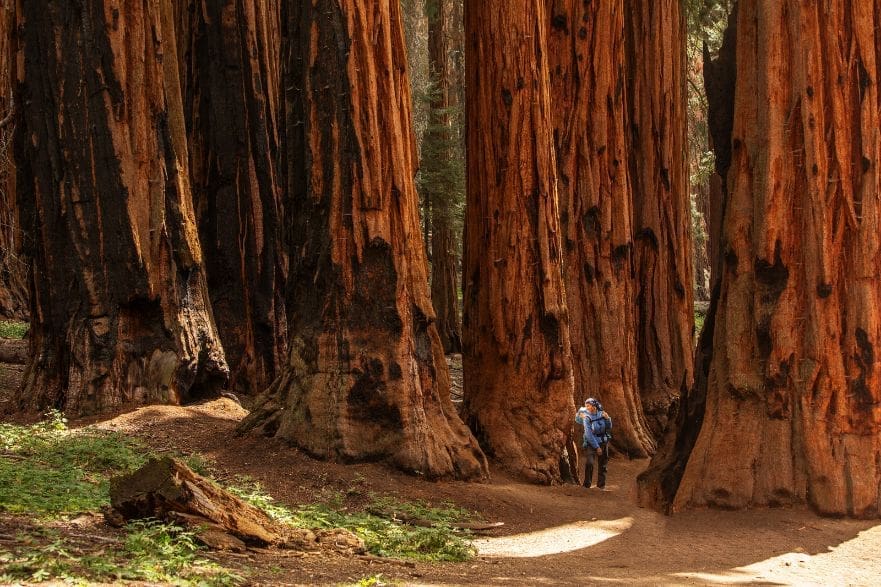 As the name suggests, the main attractions of Sequoia National Park are the groves of giant sequoia trees. These sequoias are some of the largest trees in the world, and Sequoia National Park is the best place to see them. Make sure you don't miss General Sherman, the largest tree in the world by volume. Sequoia also has plenty of other spots that you should see before you leave, including Crystal Cave.
While the sequoia trees in Kings Canyon National Park aren't as impressive as the ones just to the south, there's plenty more to see in this park. Kings Canyon has more variety in its natural beauty, offering sights more like the ones you'll find in Yosemite to the north. From its deep canyons and dizzying granite peaks to its powerful waterfalls, Kings Canyon has a little something for everyone. While most people choose to focus their trip on Sequoia National Park, we highly recommend not sleeping on Kings Canyon.
Make the most of your trip with our Sequoia & Kings Canyon National Park Self-Guided Driving Tour. Travel enthusiasts might also be interested in Action+, a yearly subscription that grants access to over 100 tours throughout the world, including Sequoia, Yosemite, and plenty more.
Essential Travel Guide: