The main road through Sequoia National Park is the Generals Highway, which runs from one entrance all the way to the other. It takes about an hour and a half to drive all the way through the park on the 47-mile highway, although we'd recommend making plenty of stops along the way. As an added bonus, the Generals Highway also connects to nearby Kings Canyon National Park so you can visit both parks in a single drive. In fact, the highway's name comes from two giant sequoia trees located in the parks – General Sherman in Sequoia, and General Grant in Kings Canyon.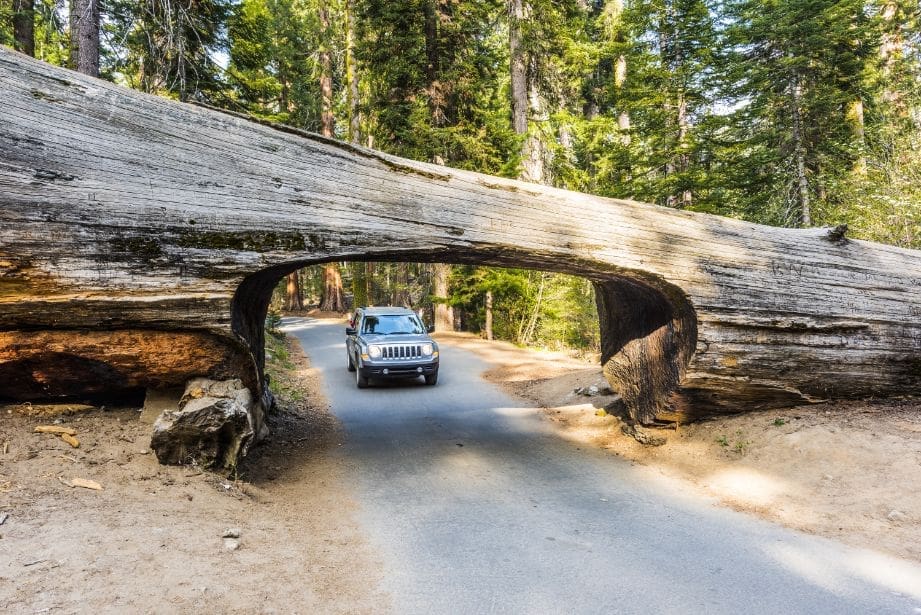 When driving through Sequoia National Park on the Generals Highway, feel free to stop at any of the overlooks or trailheads you find along the way. The trails in Sequoia are designed to radiate out from the highway, so you can stop by the side of the road and end up hiking out to nearly every part of the park. Make sure you don't miss the trail leading to Congress Grove, the home of General Sherman, the largest tree in the world.
If you're interested in the giant sequoias that give the park its name, we also recommend stopping at the Giant Forest Museum, located just off Generals Highway. Not only is the museum full of interesting information on the sequoia groves, but the trailhead to the Giant Forest trail is right out back behind the building. Over in Kings Canyon, you can take a short hike from the highway to reach Grant's Grove, where you'll see General Grant.
Make the most of your next trip to the Sierra Nevada mountains with our Sequoia & Kings Canyon National Park Self-Guided Driving Tour, or check out Action+ for unlimited access to over 100 tours for a single yearly price.
Essential Travel Guide: