Charleston, South Carolina, welcomes you to experience the authentic charm of the antebellum American South. Amidst the historic districts, lined with quaint shops and stunning architecture, you'll uncover the city's founding, its transformation into a major metropolis, and the impact of the Revolutionary War and Civil War on this charming locale. Embark on a self-guided walking tour that promises a comprehensive view of Charleston's captivating history and the splendid fall foliage that graces the city.
Your walking tour of Charleston commences at the intersection of Market Street and King Street. From here, take a leisurely stroll through the heart of historic Charleston. As you navigate the cobblestone streets, you'll unravel the city's rich history, starting with its founding.
Historic Highlights
The tour takes you to the Circular Congregational Church, where you'll hear tales of patriots who rallied hundreds to fight against the British during the Revolution. Next, venture to Hibernian Hall, the site of the tumultuous 1860 Democratic National Convention.
As you continue your journey, you'll encounter the famed Four Corners of Law, home to some of the city's most storied institutions. Admire beautifully preserved historic homes while learning about Charleston's pivotal role in the American Revolution.
Arriving at the picturesque White Point Garden, you'll uncover why South Carolina chose to secede from the Union at the outset of the Civil War. Enjoy stunning views of Fort Sumter across the water, the site of the battle that marked the beginning of the war.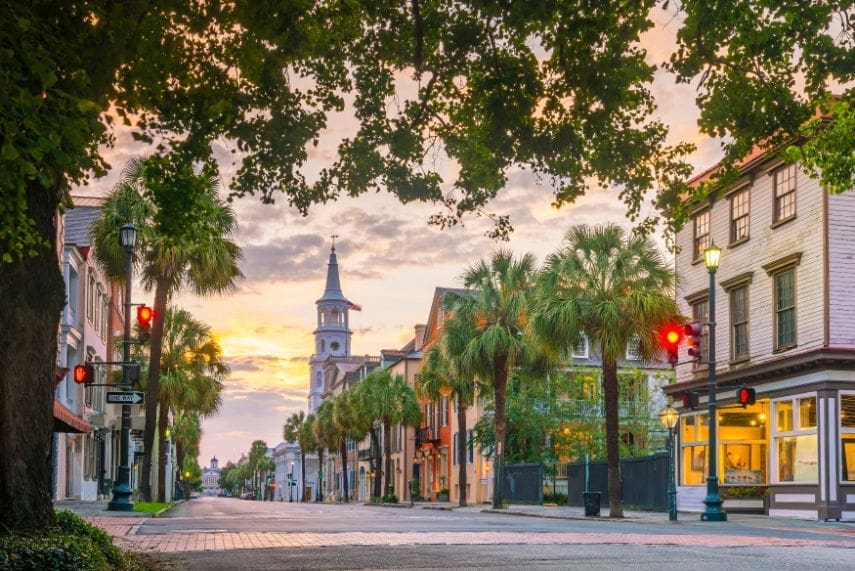 Historic Homes and Notable Sites
Your tour takes you past more historic homes, including the Palmer Home and the Edmondston-Alston House. Learn about the Great Charleston Fire and the Union attack on Charleston's harbor as you explore these significant landmarks.
Longitude Lane and Rainbow Row
Continue your journey along the picture-perfect Longitude Lane before reaching Rainbow Row, a series of pastel-painted historic homes. As you stroll through this charming area, you'll also visit the Old Exchange and Provost Dungeon, which the British once used to house American prisoners of war.
The tour goes further, delving into sites where enslaved individuals were once bought and sold. Hear about an attempted rebellion that predates the Civil War by several decades, shedding light on Charleston's complex past.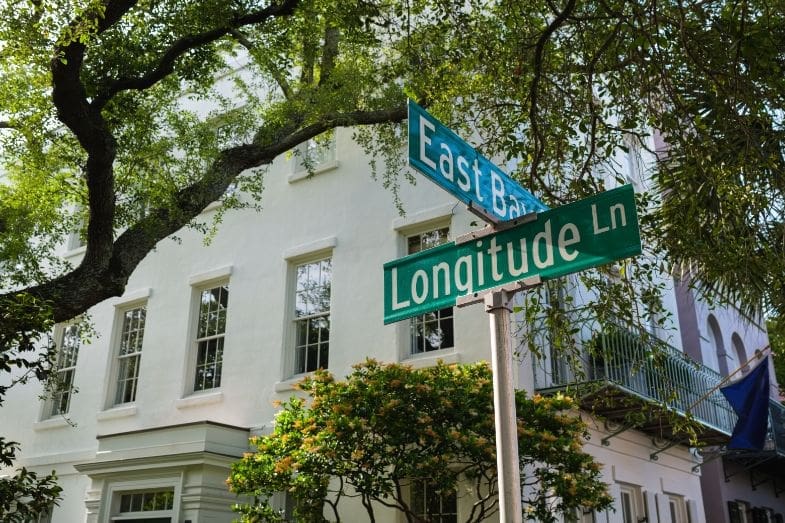 Fall Foliage in Charleston, SC
The fall foliage South Carolina adorns the streets of this captivating city will captivate you as you explore it. The native trees, including canyon maple, quaking aspen, scrub oak, Douglas hawthorn, and serviceberries, come alive with brilliant hues of red, orange, yellow, and purple during the autumn season.
Charleston in the fall offers a unique blend of history and nature, making it an ideal destination for a self-guided walking tour. The fall foliage South Carolina displays is a spectacle to behold, adding an extra layer of beauty to this already charming city.