Tour Details



Walking


2 - 3 Hours



Purchase QTY


One Per Person



Distance


0.2+ miles



Audio Stories


98



Self Guided


At Your Own Pace



Tour Benefit


Tour Anytime
Any Day



Works Offline


100%
Money-back
Guarantee
Welcome to the Palitana Tour in Gujarat
Welcome to the narrated offline walking tour of Shatrunjaya in Palitana, Gujarat, one of the most sacred Jain pilgrimages! Now available in English and Gujarati.
Are you ready to turn your phone into a personal tour guide? This app offers a fully-guided experience of Palitana's Shatrunjaya, just like a local giving you a personalized, turn-by-turn, fully-guided tour. 
Palitana Shatrunjaya:
Listen during your pilgrimage to Shatrunjay's summit or as a bhav yatra (virtual trip) from your home.

Listen to the fascinating, historical, and sacred stories of the shrines along the path and at the main temple complex on the summit. 

The app has nine detailed maps to guide you. It covers 50 major and 50 minor points of interest to ensure that you see every significant point, temple, and shrine. 

Hear the stories of historical and mythical figures of ages past. Understand Jain rituals, hymns, and traditions.

The climb is 3.5 km/ 2.2 miles from the base in Palitana town and takes approximately 2 hours.
This tour of Palitana Shatrunjaya includes must-see points like:
Gateway to Salvation (Moksha-dwar) 

Jai Talethi, a Sacred Rock  

The Inner Circle Path 

The Outer Circle Path 

To Jai Taleti 

To Samavasaran 

To Temple of Babu 

To the Shrine of Goddess Saraswati 

Virchandbhai Shah 

A Mother's Rage on Sukoshal Muni 

Angarsha Pir, Where Faiths Meet 

Bahubali's Elephant 

Bharat's Ring 

Breathtaking Shatrunjay River 

Cave Carvings of Krishna's Sons 

Five shrines & Death of Death 

Footsteps of King Bharat 

Hathi Pol & Changing Rooms 

Hinglaj's Hado, a Demon's Dying Wish 

Holy footprints & Eternal names 

Hymn praising Shatrunjay 

Kumar Pond 

Motishah Toonk, Temple Over the Canyon 

Nami Vinami  

Neminath's temple & the Incomplete Wedding 

Padmavati temple & the Snakes Kingdom 

Ratan Pol & the First Sight of Adinath 

Rest Area & Story of Maru Devi 

Rest area & the Story of the Devoted Elephant 

Sacred Footprints 

Sagal Pol & Restrooms 

Samovasaran, the Majestic Preaching Hall 

Scared Footprints of Three Jinas 

Shantinath Temple & Second Ritual 

Shrine of Sons Taking Up Arms 

Temple of Babu, a Mother's wish 

Temple of a 100 Pillars 

Waghan Pol, the Tiger Gate
Starting Point Address: Palitana, Gujarat 364270, India
How does it work?
Once you book a tour, you'll get a text/email with instructions.
Download the app (while in good wifi/signal) and use your unique password to access your tours.
To begin touring, go to the starting point and launch the app.
The audio starts automatically once you reach the starting point. Stick to the tour route & speed limit for the best experience.
Please note that no one will meet you at the starting point.
Preview the Tour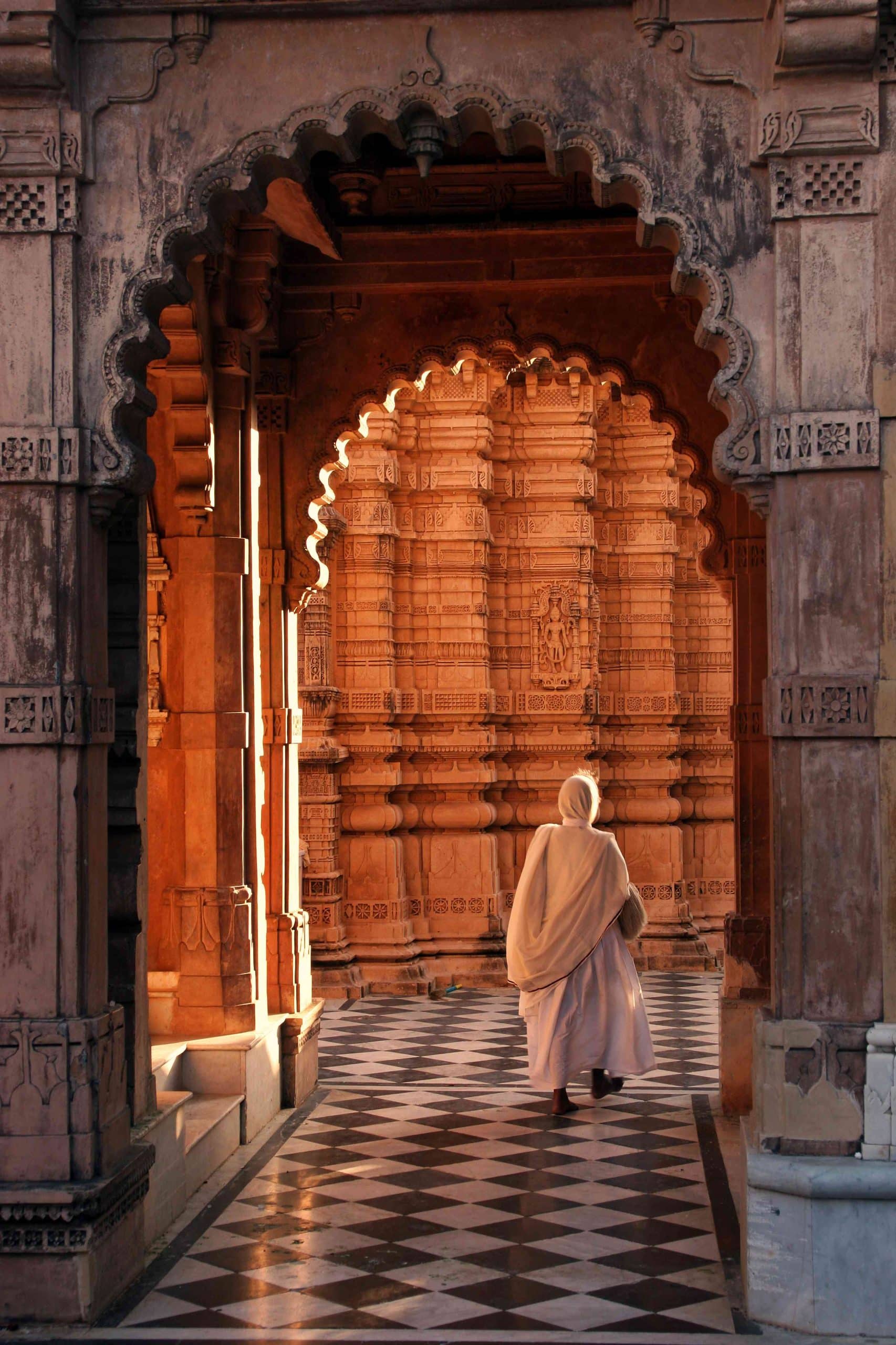 Gateway to salvation (Moksha-dwar) Audio Story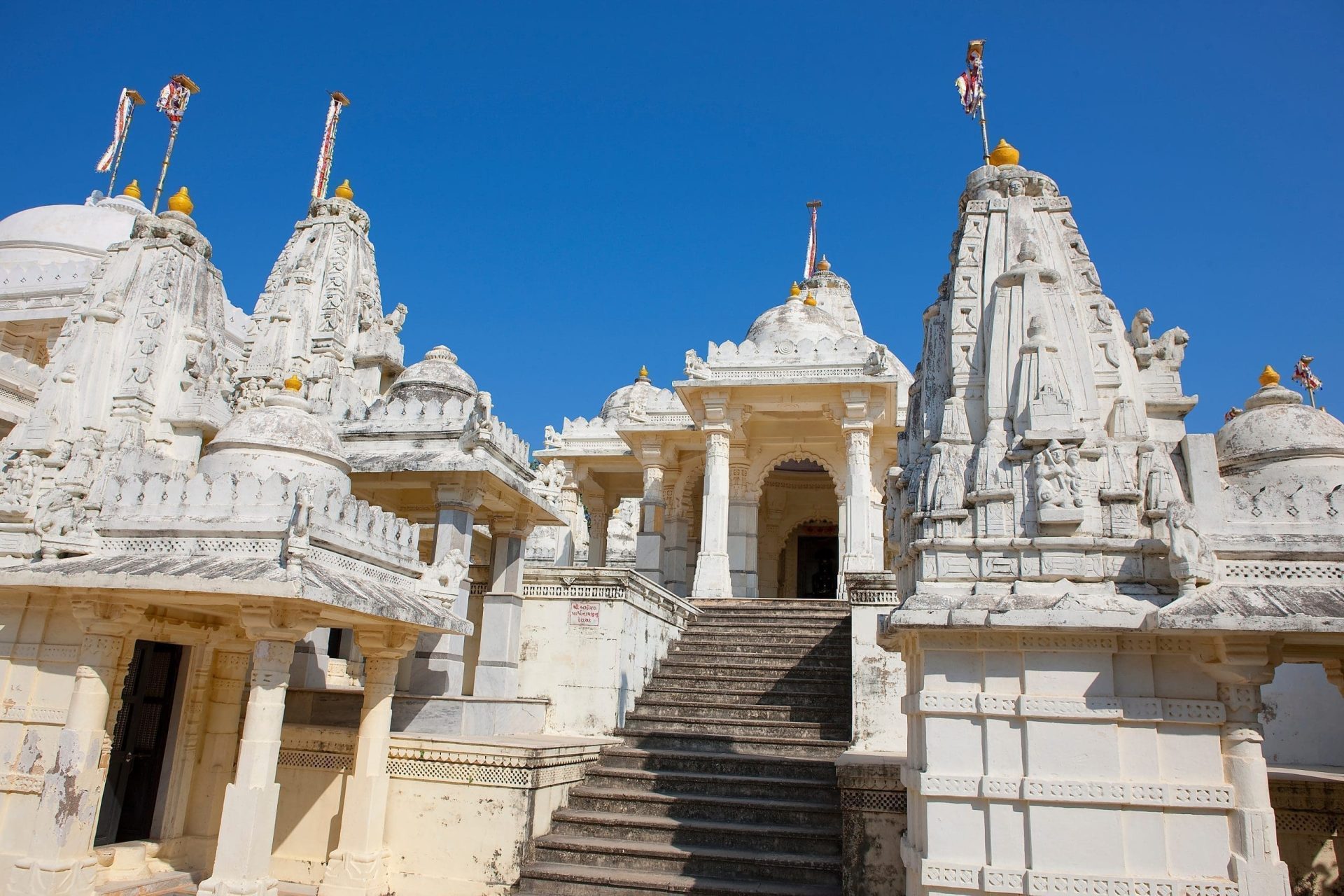 Hymn praising Shatrunjay Audio Story
Inclusions and Exclusions
Inclusions:
App on your phone: A link to download the Action Tour Guide App and Password for your tours.
Flexible schedule: Use any day, any time. Travel over multiple days or on next trip. Never expires.
Easy to use: Stories play automatically by GPS. Hands-free. Get HELP all day: Call, Chat, or Email.
At your own pace: No group. Take breaks for photos/ snacks/hikes. Go at your own pace.
Offline use: No cell signal or wifi required. Offline GPS Map & route. Stop-to-stop direction.
Don't miss a thing: Full itinerary, travel tips, professionally narrated videos, text, and hidden gems.
Exclusions:
Transportation, parking fees, food, and drinks.
Entry tickets or reservations to any attractions along the route.
Car Rental: Please arrange a rental car at the closest airport or train station.