Tour Details



Walking


1 - 2 Hours



Purchase QTY


One Per Person



Distance


2.7+ Miles



Audio Stories


30+



Self Guided


At Your Own Pace



Tour Benefit


Tour Anytime
Any Day



Works Offline


100%
Money-back
Guarantee
Welcome to the Portland Maine Walking Tour
Explore the charm, history, and vibrant culture of Portland, Maine, with this self-guided walking tour! Immerse yourself in the sights and sounds of this picturesque coastal city as you traverse the cobblestone streets of Old Port and downtown. Learn about the city's long, embattled history as you pass the myriad of shops, bars, and eateries which have put it on the map. And discover secrets only locals know!
We are proud to be a part of the official Maine Tourism Association!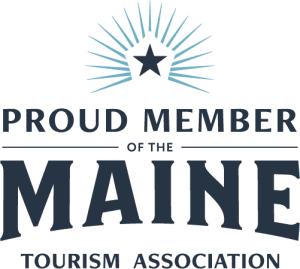 About the Tour
Your Portland, Maine, Walking Tour begins outside the Visit Portland Center. Here, you'll get your first introduction to Portland's intriguing history, from its dual founding to its reconstruction following the Great Fire. Walking down the city streets, you'll learn about the Burning of Portland, the landmark United States Custom House, and the only newspaper published at sea!
You'll delve into the fascinating tales of the Portland Rum Riot and the city's history of conflagration, then journey back to the times of the Underground Railroad and the life of Daniel Colesworthy, a key abolitionist voice in Portland.
Stepping into the world of the Wabanaki people, you'll also gain insight into Portland's original inhabitants. The next stop is the beautifully preserved Victoria Mansion, a symbol of the city's architectural wealth. After that is the equally grand Cathedral Church of St. Luke.
Stroll by the Augusta Hunt House, take a moment to admire the statue at One Longfellow Square, and learn about the struggle for Women's Suffrage in Maine. Then, pick up some trendy souvenirs in the vibrant Art District!
At the Maine Historical Society, explore the Wadsworth-Longfellow House, a reminder of the city's literary heritage. After that, lounge in the beautiful Lincoln Park as you hear the thrilling tale of the Battle of Portland Harbor. Finally, you'll pass by the University of Maine School of Law, a striking building with a lot of history. Your tour concludes here, back in Old Port where you began.
Elevate Your Portland Experience: Self-Guided Driving & Walking Tour Bundle
Experience the best of Portland, Maine, with our exclusive Self-Guided Tour Bundle. Whether you're walking the historic streets or driving along the breathtaking coastline, you're in control of your adventure.
Dive Deeper into Maine's Treasures with our Bundle
With pre-planned routes and key attractions, you'll save time and create memories at your pace. Make the most of your time in Maine with our Self-Guided Driving & Walking Bundle of Maine Tours.
How does it work?
Once you book a tour, you'll get a text/email with instructions.

Download the app (while in good wifi/signal) and use your unique password to access your tours.

To begin touring, go to the starting point and launch the app.

The audio starts automatically once you reach the starting point. Stick to the tour route & speed limit for the best experience.

Please note that no one will meet you at the starting point.
Tour FAQs
Portland, Maine is popular for its picturesque waterfront, vibrant arts scene, rich maritime history, and renowned culinary offerings.
Four popular walking trails in Portland, Maine include the Eastern Promenade Trail, Back Cove Trail, Casco Bay Walkway, and the historic Old Port district.
Yes, Portland, Maine is pedestrian-friendly, with walkable neighborhoods, well-maintained sidewalks, and designated pedestrian crossings.
Old Port in Portland, Maine features streets like Commercial Street, Fore Street, and Exchange Street, known for their historic charm, shops, and restaurants.
Portland, Maine has a single main port, known as Casco Bay, which encompasses several small islands and is a hub for maritime activity.
Portland, Maine was historically known for its bustling maritime trade, shipbuilding industry, and vibrant arts and cultural scene.
Portland, Maine is home to several lighthouses, with the most iconic being the Portland Head Light in Cape Elizabeth.
The Portland Head Light is known for being Maine's oldest lighthouse, offering stunning coastal views and a picturesque setting.
In a few hours, you can explore the Old Port area, visit local boutiques, enjoy a seafood meal, and take in waterfront views.
Yes, downtown Portland offers a variety of attractions, including museums, galleries, shops, restaurants, and access to scenic waterfront areas.
Yes, Portland, Maine is considered a foodie city with a thriving culinary scene featuring fresh seafood, farm-to-table dining, and diverse cuisines.
Spending 2-3 days in Portland, Maine allows you to explore its attractions, enjoy its dining scene, and take in the coastal beauty.
Inclusions and Exclusions
Inclusions:
App on your phone: A link to download the Action Tour Guide App and Password for your tours.
Flexible schedule: Use any day, any time. Travel over multiple days or on next trip. Never expires.
Easy to use: Stories play automatically by GPS. Hands-free. Get HELP all day: Call, Chat, or Email.
At your own pace: No group. Take breaks for photos/ snacks/hikes. Go at your own pace.
Offline use: No cell signal or wifi required. Offline GPS Map & route. Stop-to-stop direction.
Don't miss a thing: Full itinerary, travel tips, professionally narrated videos, text, and hidden gems.
Exclusions:
Transportation, parking fees, food, and drinks.
Entry tickets or reservations to any attractions along the route.
Car Rental: Please arrange a rental car at the closest airport or train station.