The Battle of Gettysburg was a brutal affair. Three days of no-holds-barred violence between Union and Confederate forces left the field strewn with thousands of dead and dying men. In total, around 3,500 Union soldiers were killed, as were roughly 3,900 Confederate soldiers.
But the death toll of those people who died at Gettysburg doesn't even tell the whole story. In addition to the dead, both sides saw vast numbers of men severely wounded. Over 14,500 men were injured on the Union side and nearly 13,000 on the Confederate side. Due to the limited medical science of the time (not to mention the abysmal conditions of field hospitals and the overall lack of trained doctors), many of these wounded men received amputations, sacrificing limbs to save their lives. The houses each army transformed into impromptu hospitals quickly became grisly scenes, with severed arms and legs piling up inside and outside. You can hear all about medicine during the Civil War with a Gettysburg self-guided audio tour like this one.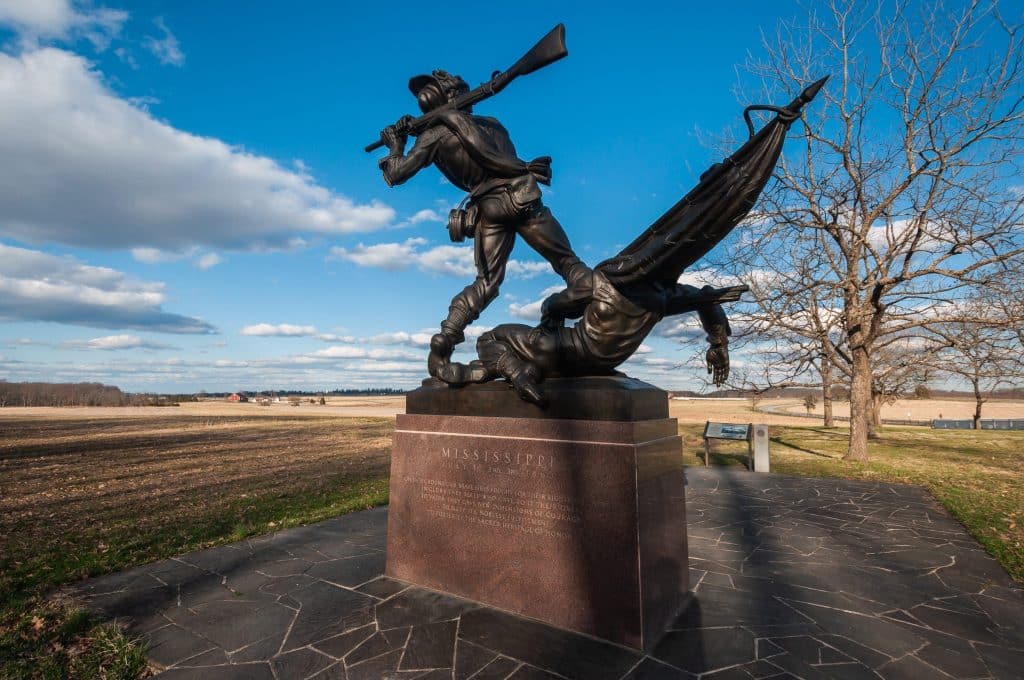 But it wasn't just grunts who faced the fires of war on this blood-soaked proving ground. Of the 120 generals commanding troops on the battlefield, nine were killed or mortally wounded during those three days. This was an age when generals didn't simply sit behind desks and issue orders from afar but rode alongside their battalions and watched battles unfold from up close. After all, there was no way for them to direct the course of a battle from afar back then! To get to know the generals involved in this historic struggle, all you have to do is pick up a Gettysburg self-guided audio tour and let your phone do the rest.
Although many people died at Gettysburg, nearly every single one of these casualties was an active combatant. Unfortunately, there was one exception: Jenny Wade. A 20-year-old Gettysburg resident, Jenny, found herself caught in the crossfire when the battle broke out but was determined to bring bread to the Union line to keep their spirits up. While baking the bread, however, a sniper's bullet went awry, blasted through the door of Jenny's house, and killed her. No one knows if a Union or a Confederate gun fired the shot. You can learn more about Jenny, and the other besieged civilians of Gettysburg with the self-guided audio tour of Gettysburg.
Surprisingly, the number of people who died in Gettysburg remains a rough estimate to this very day. Records were scarce during the Civil War, and no one can be entirely sure just how many soldiers lost their lives on that field or succumbed to their injuries in the weeks following. The remains of nameless, uncounted soldiers have been found as recently as 1996, buried in hastily-dug, shallow graves scattered across the battlefield.