While Canyonlands National Park does have an entrance fee, you're not required to get a permit before you arrive. However, there are a few specific activities that do require extra permits. If you want to take a vehicle down White Rim Road, Elephant Hill Road, Lavender Canyon Road, or Peekaboo and Horse Canyon Roads, you'll have to get a permit either at the visitor's center or online before you reach the park. That goes for cars, motorcycles, bicycles, and any other vehicles you want to take down the backcountry roads. Luckily, the permits themselves are free at the visitor's center and only $6 online, so you won't have to pay too much. Make sure you get one before you go or early in the morning though since the park only issues 50 permits per day.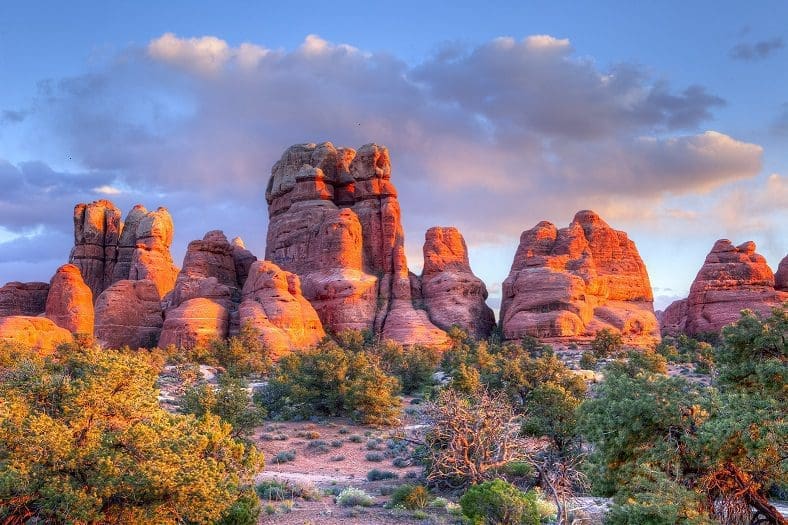 When you enter the park, you'll have to pay an entrance fee regardless of whether or not you're taking your vehicle on the backcountry roads. The entrance fee is $30 for a car or other enclosed vehicle, $25 for a motorcycle, or $15 per person if you're biking in or hiking on foot. The fee covers up to 15 people in each vehicle, so you're not required to pay for each visitor unless you're all on foot. As with all national parks, you can get into Canyonlands for free if you have an America the Beautiful annual or lifetime pass, so be sure to take advantage of that opportunity if you're an avid national park fan.
If you're interested in getting the most out of your visit to Canyonlands, we recommend taking our Canyonlands National Park Self-Guided Driving Tour, available through the Action Tour Guide. The tour will take you through a wide range of places in the park to make sure you get the full experience.