We would recommend scheduling your Martha's Vineyard tour for the spring or fall so you can avoid the crowds. Winter is the least popular time to visit, which means fewer crowds, but you'd have to deal with the New England cold if you visit in December or January. Temperatures during the winter tend to average in the 30s, with some occasional snow in January and February. While the island is insulated from most of the cold weather that the New England mainland deals with, winter is still a bit too chilly for most people, especially if you're planning on visiting the beach. Additionally, many of the tourist-facing businesses, including bike rentals and hotels, are closed during the off-season.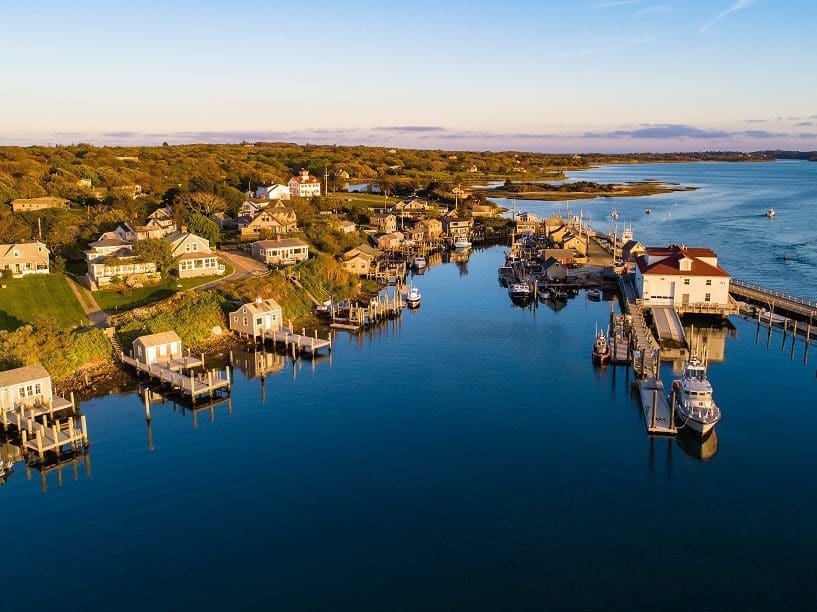 Summer is the most popular time to visit Martha's Vineyard since school is out and families love to spend time on the island. The heat isn't usually too bad, generally peaking around 80 degrees Fahrenheit in July, so you won't have to worry about sweating too much. However, you will have to deal with a ton of other visitors crowding the most popular spots, which can be a real pain.
April and September make up the twin "shoulder seasons" between the peak season and the off-season on the island. These months are the best time to visit since everything is open but the crowds are greatly reduced. If you prefer colder weather then you should head to the island in April and if you'd prefer something a little warmer then we recommend September. Either way, you're sure to be comfortable and have plenty of time to yourself.
Whenever you decide to visit, we recommend taking our Martha's Vineyard Self-Guided Driving Tour. The tour features over 25 stops on the island so you're sure to make the most of your trip.
Essential Travel Guide: