Each and every one of the 63 national parks in North America's world famous catalogue offers something special and unique. The best way to truly admire the beauty of these stunning sites is to explore them up close and personal. But when doing so, it's important to keep safety as a top priority – especially if you're visiting solo or with young children.
In this post, we'll provide you with three top tips to help keep you and your family safe when visiting these sites of stunning natural beauty.
Respect the wildlife
It's important to remember that when visiting national parks, you're sharing the space with the animals that call them home. While many of the weird and wonderful creatures will be fairly nonplussed by your presence, there's always the chance that other animals may not be so friendly.
Either way, it's always important to maintain your distance from any animals at these sites. This will help to keep both the animals and their human guests safe. Even when you're observing them from a distance, try not to disturb them – be sure to keep your voices down, especially if you're visiting with excitable children.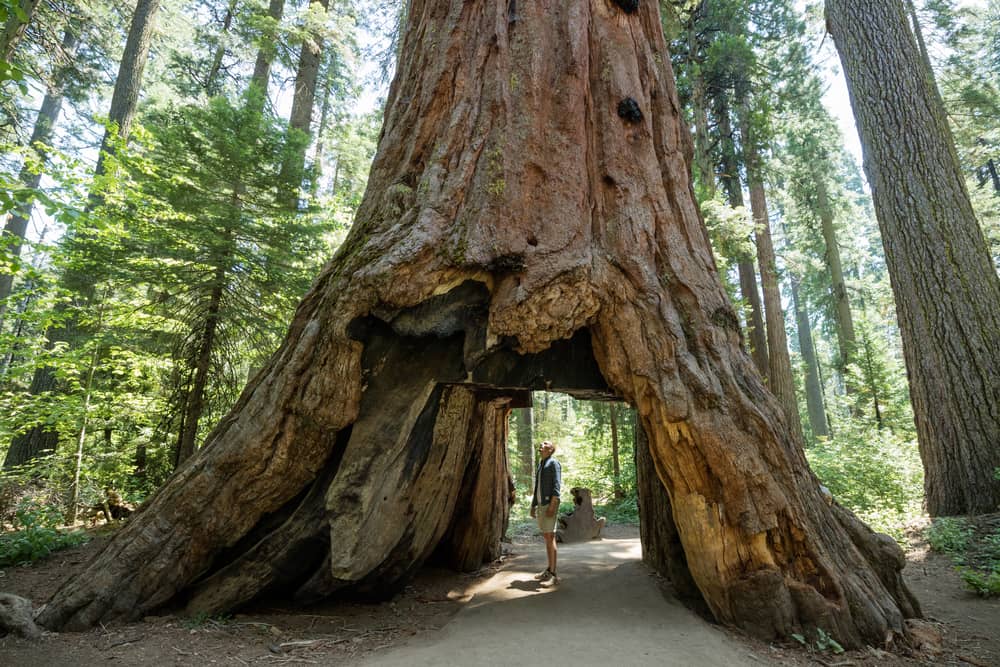 Plan your trip in advance
While there is a magical element to going on a spontaneous trip and wandering through the expanses of America's national parks unrestrained by a schedule, it's always best to create a plan in advance of your trip.
Trip planning should include researching the park amenities and services that are offered, knowing the weather patterns in the area, familiarising yourself with any precautions for activities such as camping or hiking, and understanding how to react if you encounter wildlife in the park. It's also advisable to assign a designated meeting point should anyone in your party get lost on the day.
Knowing all these details will help you plan appropriately and be more prepared for whatever situation may arise before, during, and after your visit. Taking the necessary steps to plan ahead of time can help make sure you have a stress-free, wonderful outing when visiting one of America's amazing parks.
Explore on a self-driving tour
Visiting the national parks on a self-driving tour offers an unbeatable opportunity to escape from the crowds. On a self-drive tour, you can choose which parks to visit, what sights and attractions to explore, and when to start and end each day. You don't need to worry about making prior reservations or time constraints – you are in full control of your own journey.
When it comes to safety, being in the comfort of your own car will help to mitigate some of the potential dangers associated with visiting national parks, including animal encounters and overexertion. But when driving through the parks, it's important to always stay within the speed limit and stay alert, since the tracks often take you through the heart of animal's habitats and they can jump out into the road.
With so much to see and do at each of the national parks, it can be tempting to bite off more than you can chew; especially when it comes to hiking. But rough terrains, high altitudes and challenging weather conditions can all make hiking trails more difficult to navigate. So why not consider a self-driving tour next time you visit one of our beautiful parks? You are sure to have an unforgettable experience.