Tour Details



Driving


Each tour 3 - 4 Hours



Purchase QTY


One Per Car



Distance


Per Tour 25+ Miles



Audio Stories


Per Tour 35+



Self Guided


At Your Own Pace



Tour Benefit


Tour Anytime
Any Day



Works Offline


100%
Money-back
Guarantee
Welcome to the California Travel Bundle
This comprehensive California Travel Bundle is a self-guided driving tour of Hollywood, Los Angeles filming locations, 17 Mile Drive, Big Sur, Pacific Coast Highway, San Francisco City, Silicon Valley, Joshua Tree, La Jolla, and Lake Tahoe. Phew! The best part – your tour is valid for a lifetime. Yes, you read that right – all our tours come with lifetime validity, so you can do the California Travel Bundle over a few weekends, months, or even years!
The bundle includes the following driving tours:
Big Sur
Silicon Valley
Pacific Coast Highway (both ways)
17 Mile Drive
La Jolla
San Francisco
Lake Tahoe
LA Filming Locations
Hollywood Homes
Joshua Tree
Sequoia & Kings Canyon
Death Valley
Yosemite National Park
San Luis Obispo
Big Sur Tour
Experience the iconic Big Sur road trip with a self-guided driving tour! Drive over Bixby Bridge, pull over at McWay Falls, and enjoy the rugged coastline on this segment of the Pacific Coast Highway/Route 1. As you drive, learn about the fairytale cottages of Carmel, the purple sand at Pfeiffer Beach, and the enormous elephant seals at San Simeon. Discover the fascinating geologic history and environmental factors that make the Big Sur driving tour a must-do California road trip.
Silicon Valley Tour
Explore the birthplace of tech! Drive through the Silicon Valley tour while checking out the headquarters of tech giants like Apple, Google, Facebook, Tesla, and more. Learn about the visionaries who've shaped the world around us, from the feud between Bill Gates and Steve Jobs to the controversies around Mark Zuckerberg and Jeff Bezos to the eccentricities of Elon Musk. Understand why their companies succeeded, how they're growing now, and what's in store for the future. As you explore all that Silicon Valley has to offer, you'll find yourself at the cutting edge of technological marvels!
Pacific Coast Highway Tour
The GPS-enabled offline driving tour of the Pacific Coast Highway is a must-do on your California Travel itinerary! The highway is also known as Route 1 or 101 or Highway 1 or 101. This tour stretches between San Francisco to Los Angeles, one of the most beautiful coastlines in the world! 
La Jolla Tour
Explore beautiful La Jolla, the Jewel of San Diego, with a self-guided audio tour! Discover the iconic landmarks of this famous California town as you drive, from world-renowned ocean views to historic homes. On the La Jolla tour learn about the early struggles with drinkable water, its historic figures like Ellen Scripps and Dr. Seuss, and its growth into a "Jewel" of the California coastline. Explore Coast Boulevard, La Jolla Cove, and Prospect Ave. This self-guided driving tour allows you to explore La Jolla with maximum flexibility and value.
San Francisco City Tour
Explore all that San Francisco has to offer, from the twists and turns of Lombard Street, through the bustling streets of Chinatown, and to the top of Telegraph Hill! This comprehensive self-guided San Francisco City Tour covers everything from the Painted Ladies to the Golden Gate Bridge. A San Francisco self-guided tour is a must-do on your tour of California. 
Lake Tahoe Tour
Explore Lake Tahoe's dazzlingly blue waters and stunning mountainous backdrop with this self-guided audio tour! Drive around the entirety of the lake as you learn about its origins, admire its breathtaking vistas, and dive into its Gilded Age history. Explore hikes, historic homes, and waterfall views along the Lake Tahoe tour. This self-guided driving tour allows you to experience all of Lake Tahoe with maximum flexibility and value.
LA Filming Locations Tour
With up-close looks at famous filming locations across Los Angeles, this tour puts you in the director's chair! As the beating heart of the film industry, just about everywhere in Los Angeles has starred on the big screen at some point. This tour shows you the best of the best.
Hollywood Homes Tour
Visit all of your favorite Celebrity Homes and hear about their famous occupants! Drive from Sunset Strip to Bel Air and check out celeb homes in high-end Rodeo Drive, luxurious Beverly Hills, and star-studded Hollywood Hills. From the classic stars of yesterday to the mega-stars of today, this tour will talk about all of your favorite celebrities. End with a visit to the famous Hollywood Sign! Hear entertaining & exciting celebrity stories as you drive through legendary neighborhoods.
Joshua Tree National Park Tour
Explore the rugged, mystical beauty of Joshua Tree National Park with a self-guided driving tour. This raw desert landscape features incredible vistas, stunning rock formations, and eponymous cartoonish trees. As you drive on the Joshua Tree National Park tour and listen to stories around each bend in the road, keep an eye out for desert animals like the roadrunner, tortoise, and even bald eagle. Plus, enjoy a Bonus Tour of Palm Springs!
17 Mile Drive Tour
Explore the famous 17 Mile Drive in Pebble Beach, Monterey with a self-guided driving tour! Learn about iconic landmarks like Lone Cyprus, Seal Rock, and Spanish Bay as you drive past. Discover the history behind Cannery Row, Monterey's Aquarium, and Fisherman's Wharf in the Pacific Grove segment of the 17 Mile Drive audio tour.
Sequoia & Kings Canyon Park Tour
Newly added to the California Travel Bundle is the Sequoia & Kings Canyon Park Tour. Drive through enormous, ancient groves at Sequoia National Park with this self-guided driving tour. Witness the giant sequoias in all their majesty, including General Sherman, the most massive living thing on the planet. As you tour this jaw-dropping primeval forest, you'll learn about the area's early inhabitants, from the Paiute tribe to the founders of a secretive, ill-fated colony. Plus, take in jaw-dropping views of Kings Canyon with the same tour!
Death Valley Tour
Experience the harsh beauty of a land like no other: Death Valley. Famed for its record-breaking temperatures, this valley also serves up some sizzling scenery, from sprawling salt flats to rainbow-colored badlands and soaring mountain ranges. This self-guided driving tour shows you the best spots in the park and fills you in on this area's rich history. Follow in the footsteps of Gold Rush miners and hear their stories as you explore this bizarre, unforgettable valley.
Yosemite Tour
Explore one of America's most incredible national parks without the hassle of a tour group! Witness towering waterfalls and majestic mountain peaks which capture the height of America's beauty. Hike through the lush wilderness, picnic by pristine lakes, and stand atop breathtaking overlooks. Plus, dive into the surprising, unlikely history behind this immense park. There's simply no place on earth like Yosemite.
San Luis Obispo Tour
Experience lush scenery, history, and laid-back vibes in this self-guided walking tour of San Luis Obispo. Visit the famed Repertory Theater. Hear the famed Bells of San Luis Obispo, and learn about the city's origins as a Spanish mission! Hear stories about the city's darker side, including murders and learn about the once-vibrant Chinatown. Plus discover how downtown served as the setting for some very well-known movies!
Upgrade to Action+
For $99.99, you can upgrade to Action+ Annual Unlimited Subscription with 100+ tours. Use the tours as often as you like during your one-year subscription period. You also get free access to any new tours that come out during the time you are subscribed.
Where to start?
We recommend starting your respective self-guided tours from the designated starting points for the best experience.
17 Mile Drive (Monterey to Carmel): Hoffman Park, 542 Archer St, Monterey, CA 93940
17 Mile Drive (Carmel to Monterey): Ocean Ave, Carmel-By-The-Sea, CA 93923
17 Mile Drive (Highway 1 Gate): Highway 1 Gate, 17 Mile Dr, Carmel-By-The-Sea, CA 93923
PCH Highway 1 Audio Tour (SA to LA): 522 Clarinada Ave, Daly City, CA 94015
PCH Highway 1 Audio Tour (LA to SF): 81-99 Colorado Ave, Santa Monica, CA 90401
Big Sur Tour (Monterey to Pismo Beach): 1299 Del Monte Blvd, Monterey, CA 93940, USA
Big Sur Tour (Pismo Beach to Monterey): Pismo Beach, CA
La Jolla Tour: The Cave Store, 1325 Coast Blvd, La Jolla, CA 92037, USA
Death Valley: Death Valley Junction
Joshua Tree Main Entrance (West): Joshua Tree Visitor Center – 6554 Park Blvd, Joshua Tree, CA 92252
Joshua Tree South Entrance: Cottonwood Visitor Center – Pinto Basin Rd, Twentynine Palms, CA 92277
Joshua Tree Northeast Entrance: Joshua Tree Cultural Center –  6533 Freedom Wy, Twentynine Palms, CA 92277
Lake Tahoe South Entrance: 4114 Lake Tahoe Blvd, Stateline, CA 96150
Lake Tahoe North Entrance: 7815 N Lake Blvd, Kings Beach
San Francisco: 1700 Ellis St, San Francisco, CA 94115
Hollywood: 7994 Sunset Blvd, Los Angeles, CA 90046
LA Filming: Park Rd, Los Angeles, CA 90012
Hoover Dam From Las Vegas: Bellagio Fountain, 3600 South Las Vegas Blvd
Hoover Dam (Alternate Start Address from Las Vegas): 5100 Las Vegas Blvd S, Las Vegas, NV 89119
Hoover Dam From Arizona: 20606 US-93, White Hills
Yosemite Big Oak Flat Entrance: 31191 Hardin Flat Rd, Groveland, CA 95321
Yosemite Arch Rock Entrance: J23M+RF Mariposa, California
Yosemite Wawona South Entrance: C98F+J9 Oakhurst, California
Yosemite Tioga Pass Entrance: 22 Vista Point Dr, Lee Vining, CA 93541
How does it work?
Once you book a tour, you'll get a text/email with instructions.

Download the app (while in good wifi/signal) and use your unique password to access your tours.

To begin touring, go to the starting point and launch the app.

The audio starts automatically once you reach the starting point. Stick to the tour route & speed limit for the best experience.

Please note that no one will meet you at the starting point.
Preview the Tour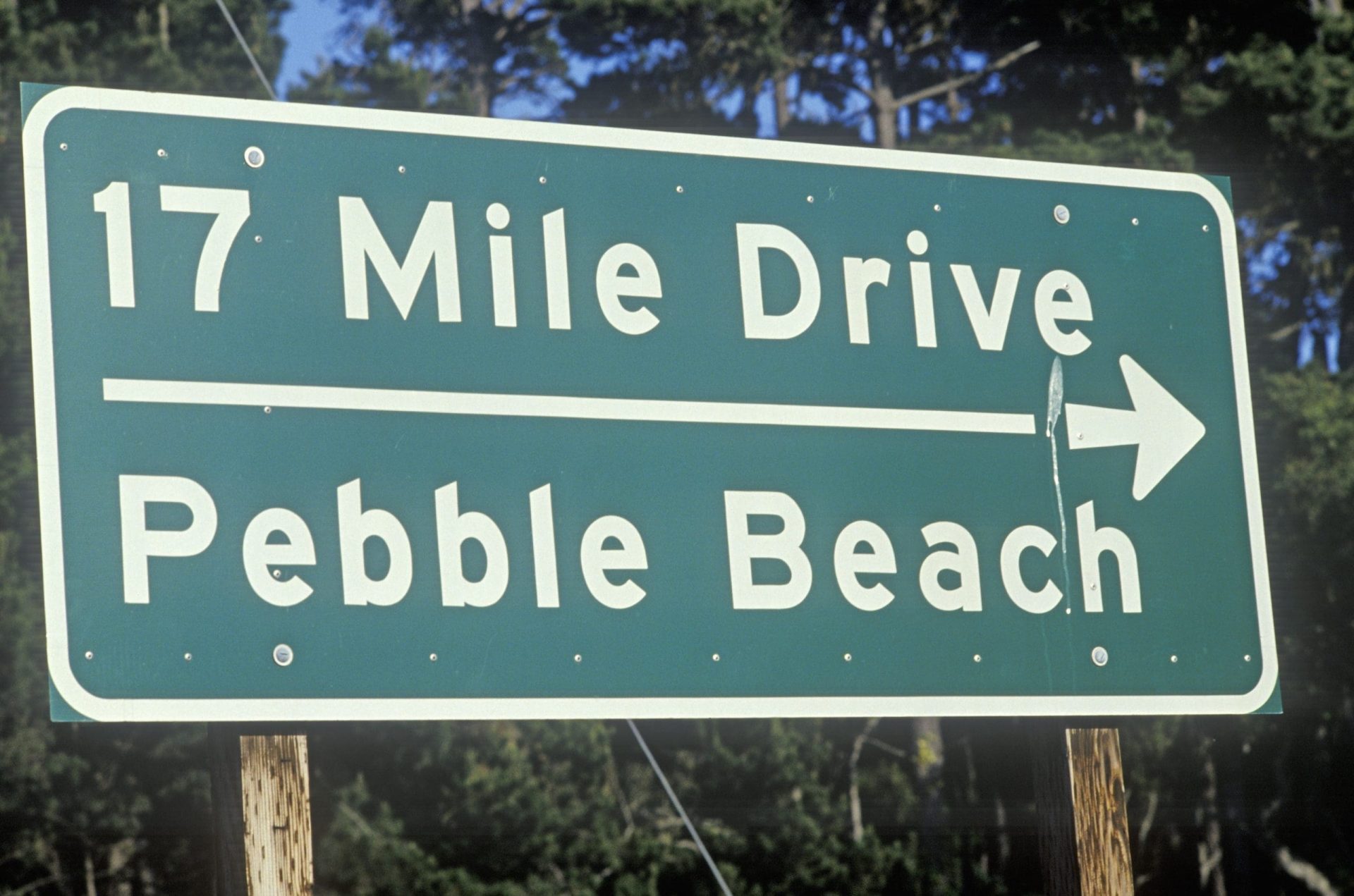 Welcome - 17 Mile Drive Audio Story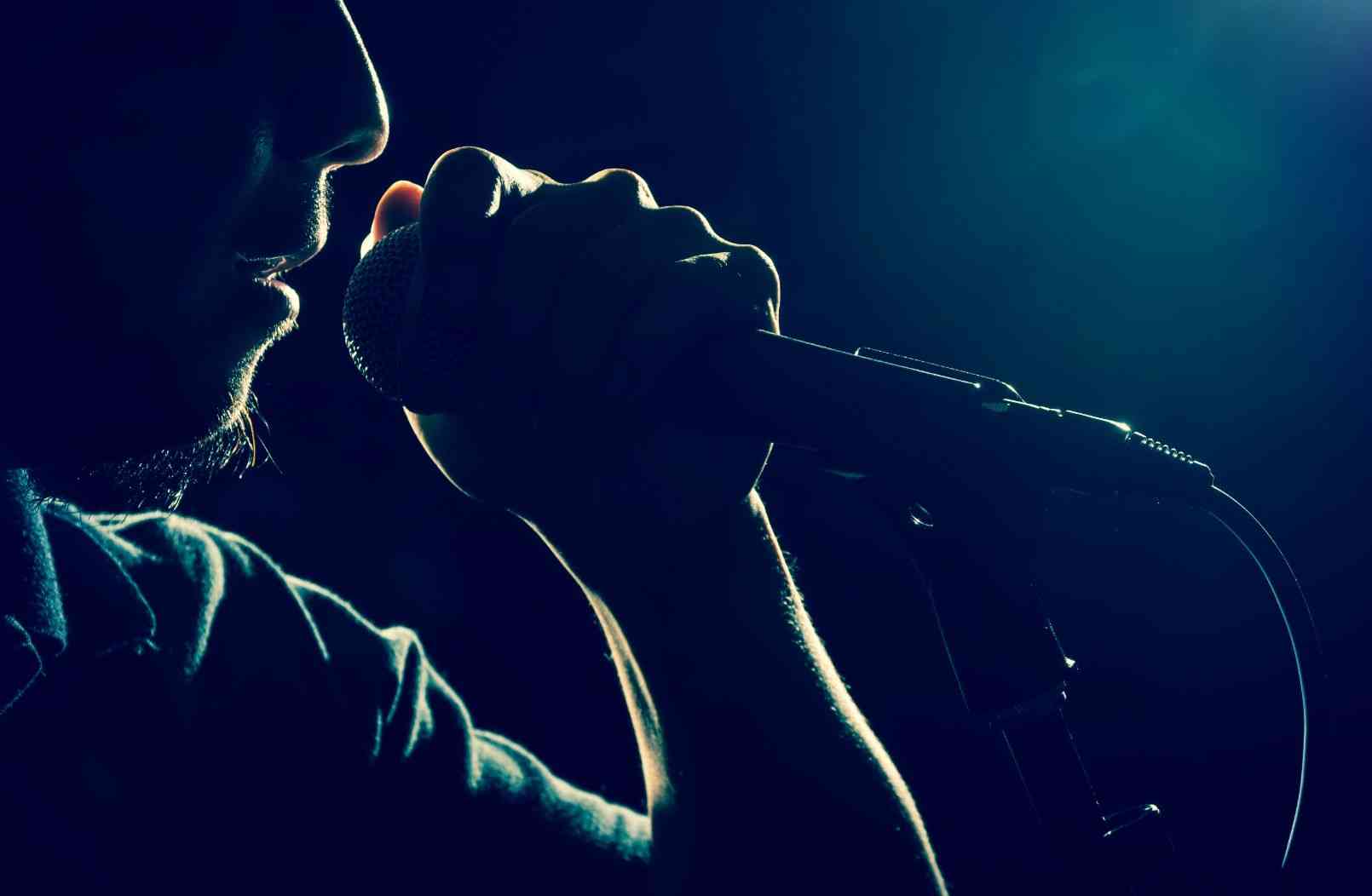 Hollywood - Dean Martin Audio Story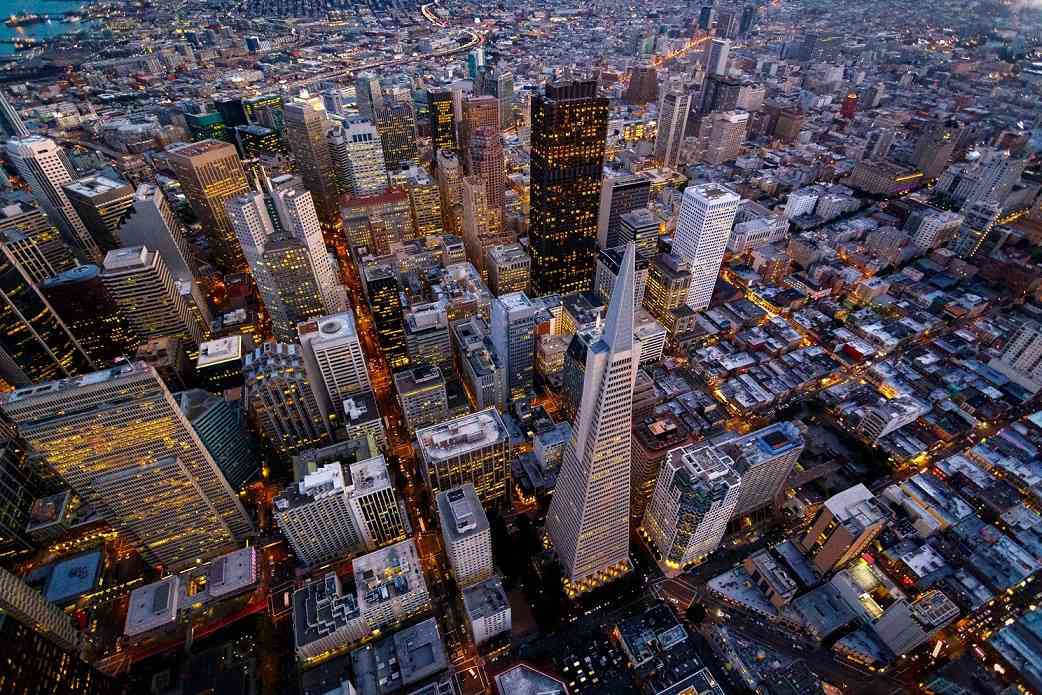 Silicon Valley - Facebook Audio Story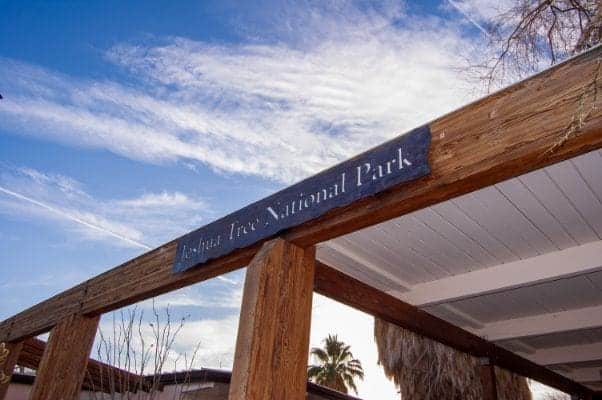 Joshua Tree - Visitor Center Audio Story
Inclusions and Exclusions
Inclusions
App on your phone:

 

A link to download the Action Tour Guide App and Password for your tours.
Flexible schedule:

 

Use any day, any time. Travel over multiple days or on next trip. Never expires.
Easy to use:

 

Stories play automatically by GPS. Hands-free. Get HELP all day: Call, Chat, or Email.
At your own pace:

 

No group. Take breaks for photos/ snacks/hikes. Go at your own pace.
Offline use:

 

No cell signal or wifi required. Offline GPS Map & route. Stop-to-stop direction.
Don't miss a thing:

 

Full itinerary, travel tips, professionally narrated videos, text, and hidden gems.
Exclusions
Transportation, parking fees, food, and drinks.

Entry tickets or reservations to any attractions along the route. 

Car Rental: Please arrange a rental car at the closest airport or train station.