Tour Details



Driving


Per Tour 2 - 3 Hours



Purchase QTY


One Per Car



Distance


50+ Miles Per Tour



Audio Stories


Per Tour 40+



Self Guided


At Your Own Pace



Tour Benefit


Tour Anytime
Any Day



Works Offline


100%
Money-back
Guarantee
Welcome to the self-driving tour of Utah National Parks
Explore all of Utah's majestic beauty! From the towering canyons of Zion to the precarious arches of Arches — see everything the national parks & monuments have to offer and more. Meander through Bryce's mysterious hoodoos, marvel at the vastness of the Grand Staircase, and ogle the enormous formations of Monument Valley.
This self-guided tour of Utah National Parks bundle contains the full driving tours for:
Arches National Park

Canyonlands National Park

Bryce National Park

Capitol Reef
Zion

National Park

Monument Valley 

Grand Staircase – Escalante

Goblin Valley State Park
About the Bundle
Arches National Park
Discover the gravity-defying wonder of Arches National Park! Find hidden life within the harsh, beautiful desert. Marvel at impossible rock formations and towering arches millions of years in the making, and learn how it all came to be. Along the way, listen to the riveting history of the tribes who lived here for thousands of years. Hear their legends of the trickster god who brought them to the desert and the portals through time that lie dormant throughout the park!
Zion National Park
See why early Mormon pioneers thought Zion National Park was heaven on earth! Visit natural wonders like the Temple of Sinawava and the Weeping Rock. Learn the land's history, from its formation to the first people who lived here and inscribed petroglyphs on the canyon walls. See emerald pools, staggering mountain peaks, and much, much more. This tour works by car, bike, or shuttle, so you can see the park however you want to!
Bryce Canyon National Park
Marvel at the towering hoodoos dot Bryce Canyon, which must be seen to be believed! Dive into the history and legends of the tribes who lived here, including the harrowing tale of giants who were turned to stone and became the hoodoos we see today. Visit groves of Earth's oldest trees and hear the spooky story of the curse which afflicts anyone who chooses to study these ancient, gnarled plants too closely.
Monument Valley
Explore the movie industry's and Navajo history's "Wild West" as you drive through Monument Valley's dramatic landscape. This self-guided audio tour along a 17-mile Navajo route allows you to enjoy the incredible panoramas while learning about Navajo culture, tribal history, and movie stardom.
Grand Staircase (or as we call it Grand Stare-case)
Unearth hidden secrets at the Grand Staircase! Hidden within this towering staircase are clues to the land's long history, and we'll help you uncover it all. Learn about the dinosaur fossils people have found here including a T-Rex skeleton! Visit a petrified forest, sparkling waterfalls, and sweeping vistas. Plus, hear the legends of the tribes who lived here, including the tale of when Coyote tried to catch the sun.
Canyonlands National Park
Venture into the staggering beauty of Canyonlands, home to the gorgeous red desert and more canyons than you can shake a stick at. Stand atop breathtaking vistas, hear the legend behind Dead Horse Park, and get a great look at the Colorado River. Then, hike the Aztec Butte trail to glimpse fragments of ancient history! Finally, catch an unforgettable sunset at Grand View Point, which earns its name.
Capitol Reef National Park
Step back in time at Capitol Reef as you tour the remnants of a preserved pioneer town. Explore striking contrasts as you move from a desert filled with colorful rocks to verdant orchards along the riverside. Then, visit the site of ancient petroglyphs archeologists are still deciphering to this day!
Goblin Valley State Park
Tour Utah's captivating Goblin Valley State Park with this GPS-guided driving tour! This peculiar park is filled with countless strange rock formations that must be seen to be believed. Witness the many "goblins" from on high at Goblin Overlook or get up close and personal in the Goblin's Lair. Visit towering formations like Molly's Castle and Wild Horse Butte and find out how all these unusual sights came to be. Plus, see ancient art at the Temple Mountain Wash Pictograph Panel, featuring images painted centuries ago!
​Why buy the bundle?
Explore Utah's national parks, including the 'Utah Mighty 5' in a single bundle! Put it this way, with the bundle, you get eight tours and save over 50% off the cost of buying the individual tours.
Note: Because of the inferior cell service at the park, please keep Cellular Data OFF and WiFi ON while touring in the park.
Arches 2023 Update
Park Entrance Fees
Admission to Arches National Park is good for seven days. You can come and go any time with your seven-day pass.
Private Vehicle Fee – $30.00
Admits one private, non-commercial vehicle (15-passenger capacity or less) and all its occupants.
Motorcycle Fee – $25.00
Admits a private, non-commercial motorcycle and its riders.
Timed Entry Ticket Fee – $2.00
From April 1 through October 31, 2023, visitors entering the park in a vehicle between 7 am and 4 pm will need to have already purchased a Timed Entry Ticket from Recreation.gov before reaching the park. One ticket is needed per vehicle. This fee is a Recreation.gov service charge, so it is not waived by any of the interagency passes.
Fiery Furnace Activity Fees
Private Permit: $10 per person
Ranger-led Hike: $16 per person
Arches Visitor Center Timings
April – September: 7:30 a.m. to 6:00 p.m.
October – early November: 8:00 a.m. – 5:00 p.m.
November: 8:00 a.m. – 4:30 p.m.
December – February: 9:00 a.m. – 4:00 p.m.
Zion 2023 Updates
Weekly Pass: Private Vehicle: $35.
Admits private, non-commercial vehicles (15 passenger capacity or less) and all occupants to Zion National Park.
Angel's Landing Permit
 It costs $6 to apply for a seasonal permit. The fee covers an application for up to 6 people (including the person filling out the application). This fee is non-refundable.
Permits till May 31st are sold out. Permits for December 1, 2023, to February 29, 2024, are currently available. Click here to know more. 
Upgrade to Action+
For $99.99, you can upgrade to Action+ Annual Unlimited Subscription with 100+ tours. Use the tours as often as you like during your one-year subscription period. You also get free access to any new tours that come out during the time you are subscribed.
How does it work?
Once you book a tour, you'll get a text/email with instructions.
Download the app (while in good wifi/signal) and use your unique password to access your tours.
To begin touring, go to the starting point and launch the app.
The audio starts automatically once you reach the starting point. Stick to the tour route & speed limit for the best experience.
Please note that no one will meet you at the starting point.
Preview the Tour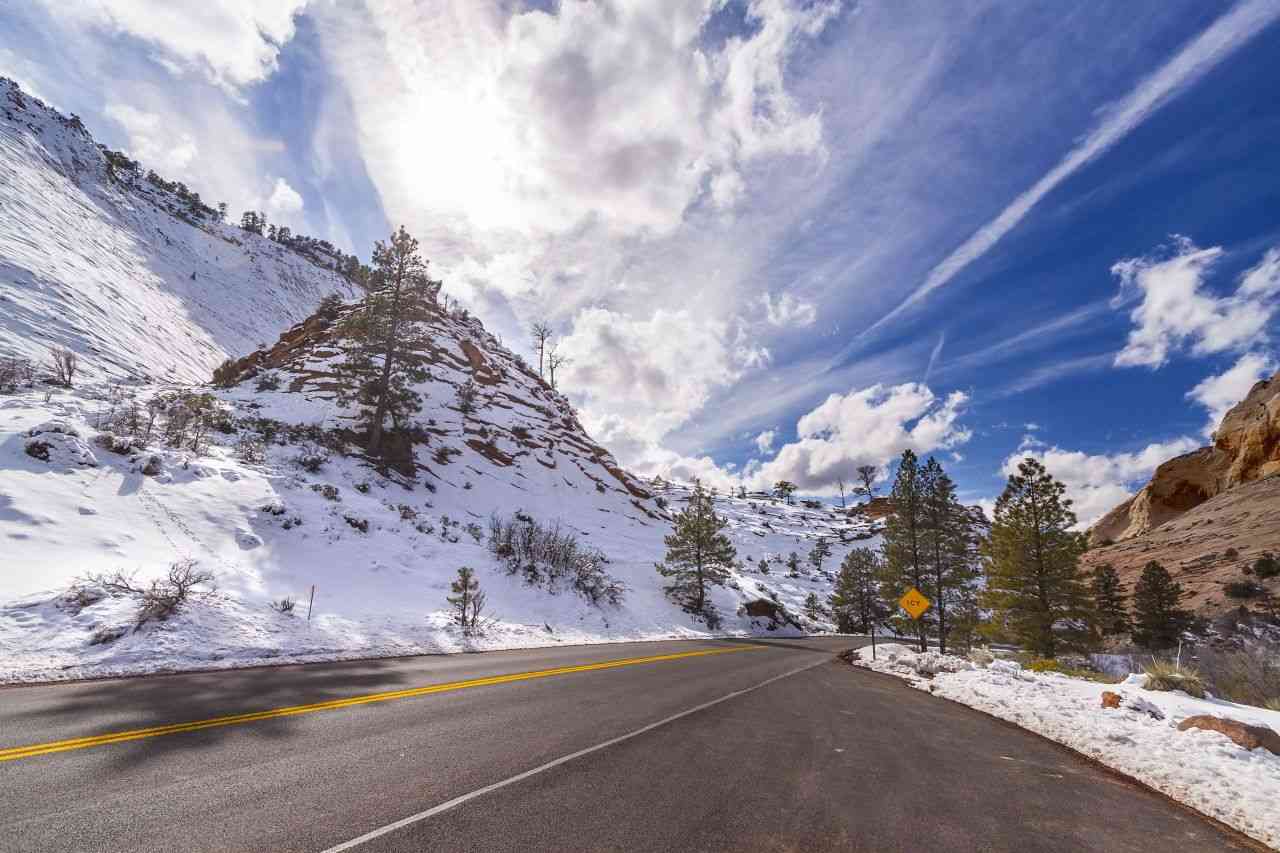 Welcome Audio Story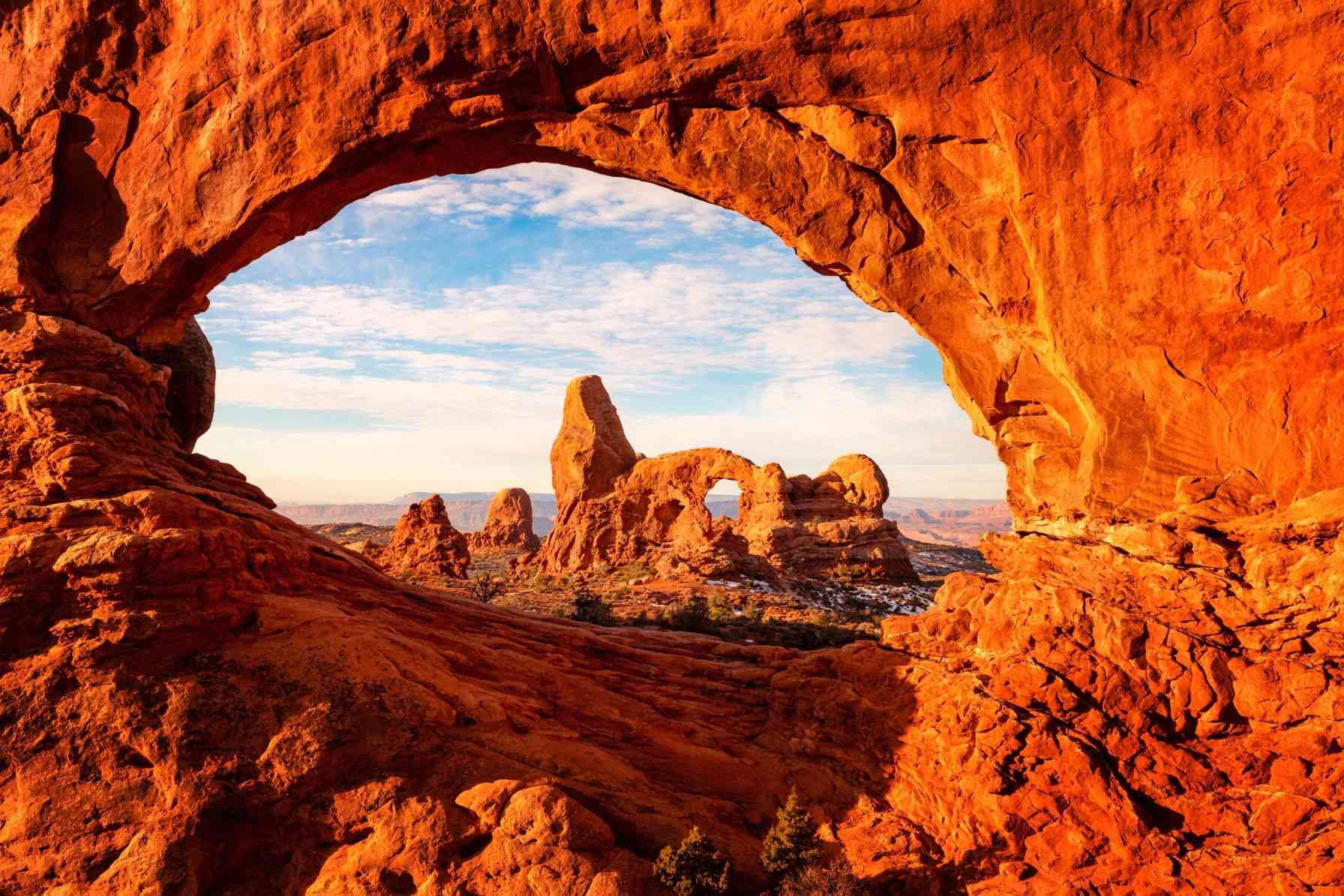 Arches Visitor Center Audio Story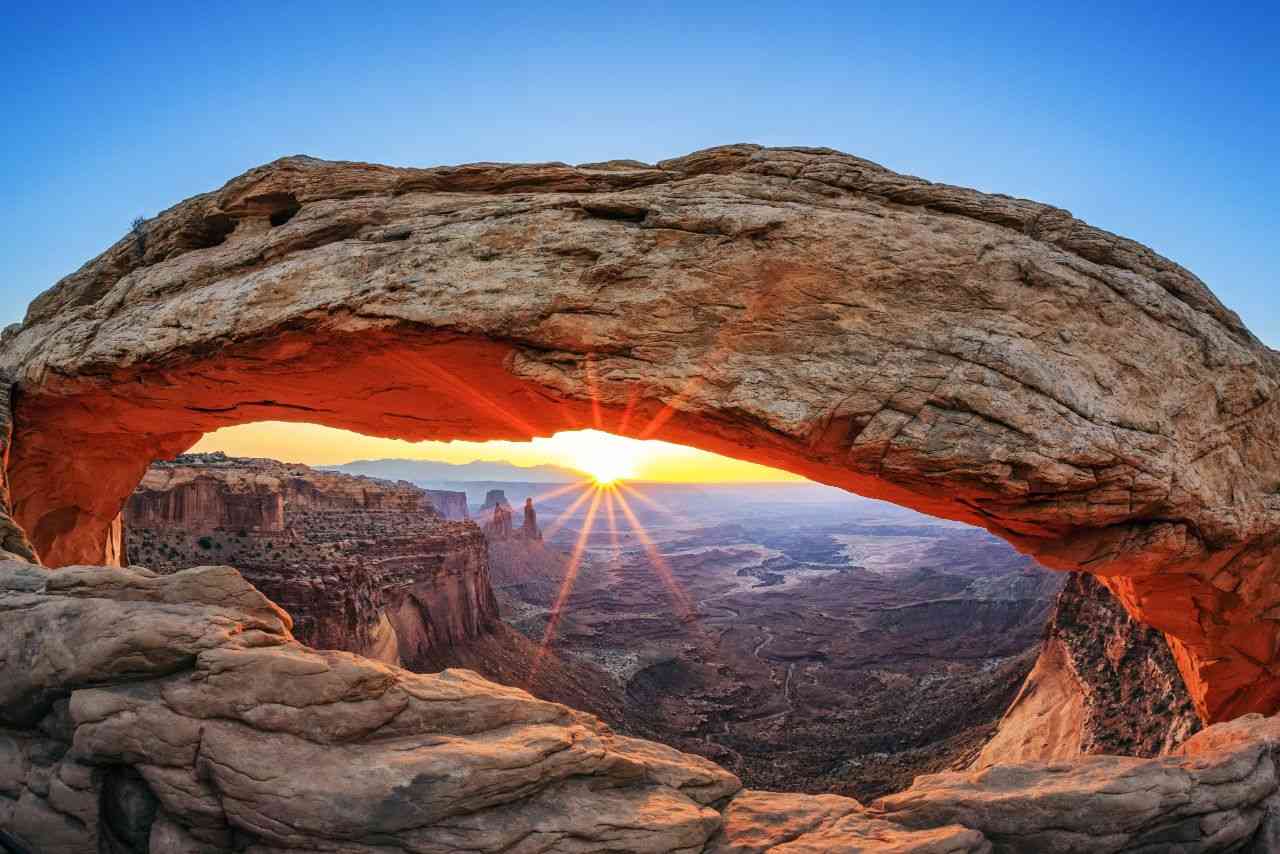 Welcome to Canyonlands Audio Story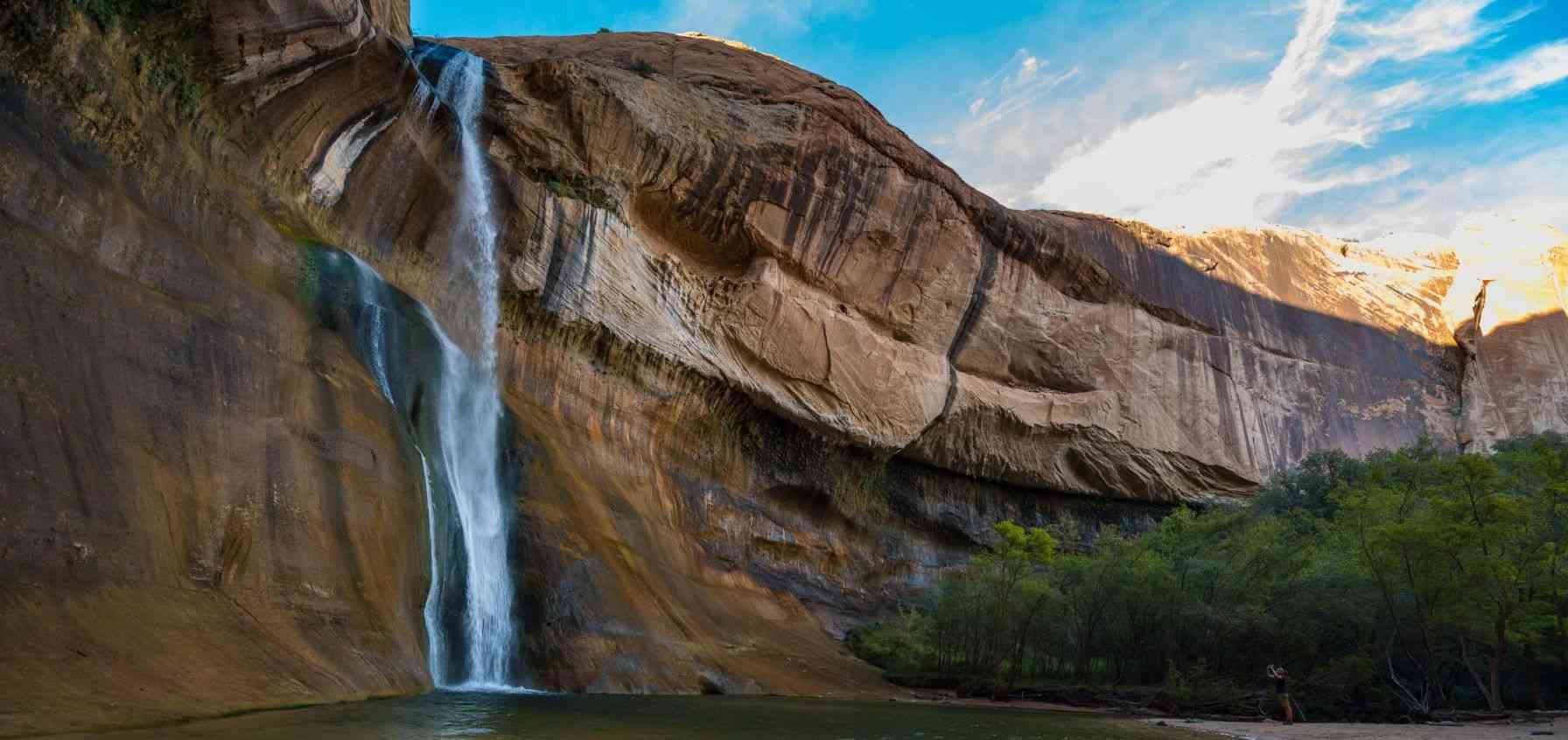 Lower Calf Creek Falls Vista Audio Story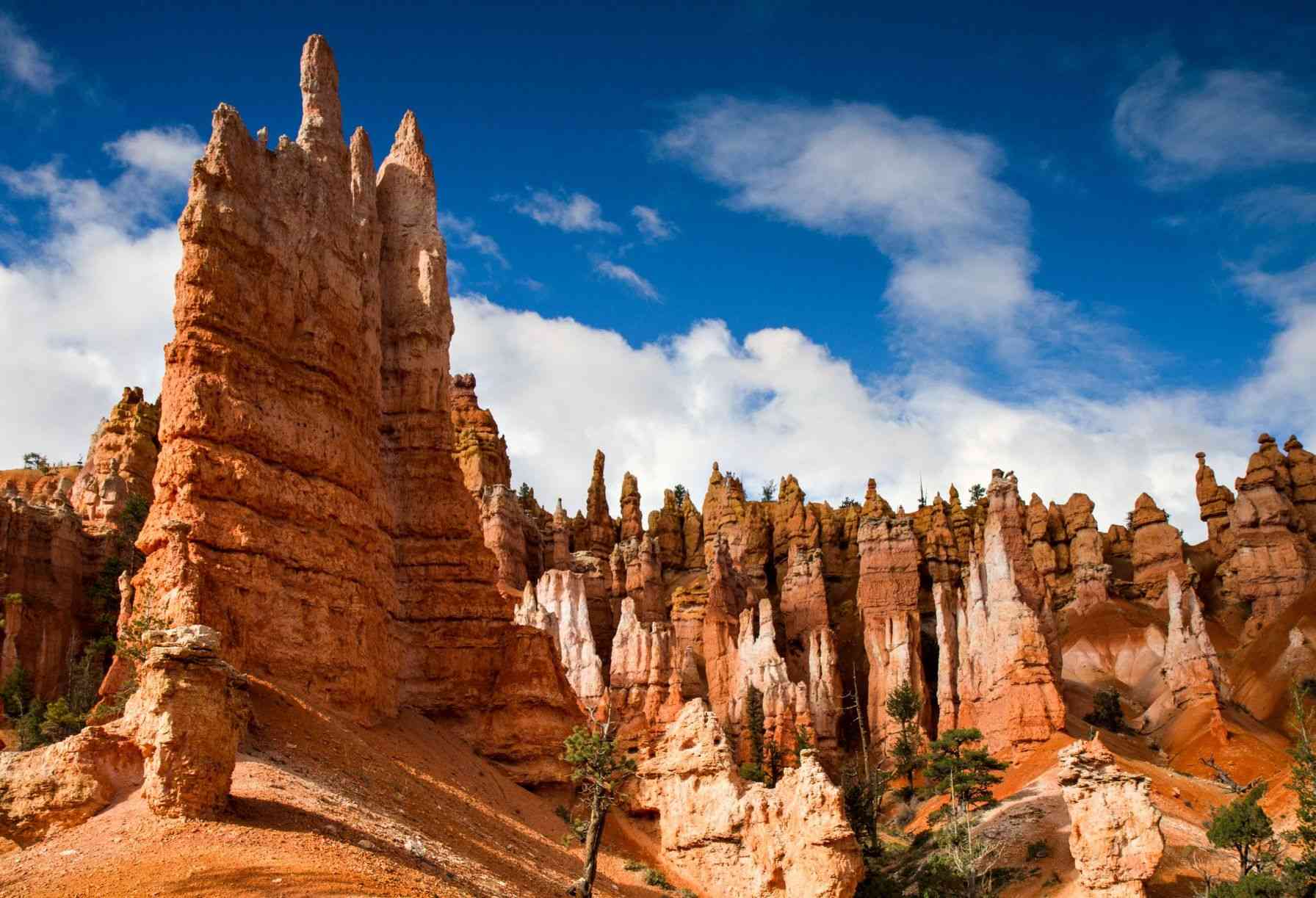 Welcome to Bryce Canyon Audio Story
Inclusions and Exclusions
Inclusions:
App on your phone: A link to download the Action Tour Guide App and Password for your tours.
Flexible schedule: Use any day, any time. Travel over multiple days or on next trip. Never expires.
Easy to use: Stories play automatically by GPS. Hands-free. Get HELP all day: Call, Chat, or Email.
At your own pace: No group. Take breaks for photos/ snacks/hikes. Go at your own pace.
Offline use: No cell signal or wifi required. Offline GPS Map & route. Stop-to-stop direction.
Don't miss a thing: Full itinerary, travel tips, professionally narrated videos, text, and hidden gems.
Exclusions:
Transportation, parking fees, food, and drinks.
Entry tickets or reservations to any attractions along the route.
Car Rental: Please arrange a rental car at the closest airport or train station.