How can you pick just one? Both the Tennessee and North Carolina sides of the Great Smoky Mountain National Park have so much to offer. Let's take a look at what each side has going for it.
Westside: Tennessee
The main draw on the Tennessee side is Gatlinburg, first settled in 1803. What drew pioneers to Gatlinburg in the first place was LeConte Creek. The creek is an easy source of water, which can be used for washing, feeding animals, and powering a grist mill. By driving on the Roaring Fork Motor Trail, you can visit dozens of preserved cabins and mills from the 19th century.
On this side, you'll also find the most-visited attraction in the national park: Cades Cove. The magical meadow is a Cherokee campout-turned-pioneer settlement-turned-vacation destination.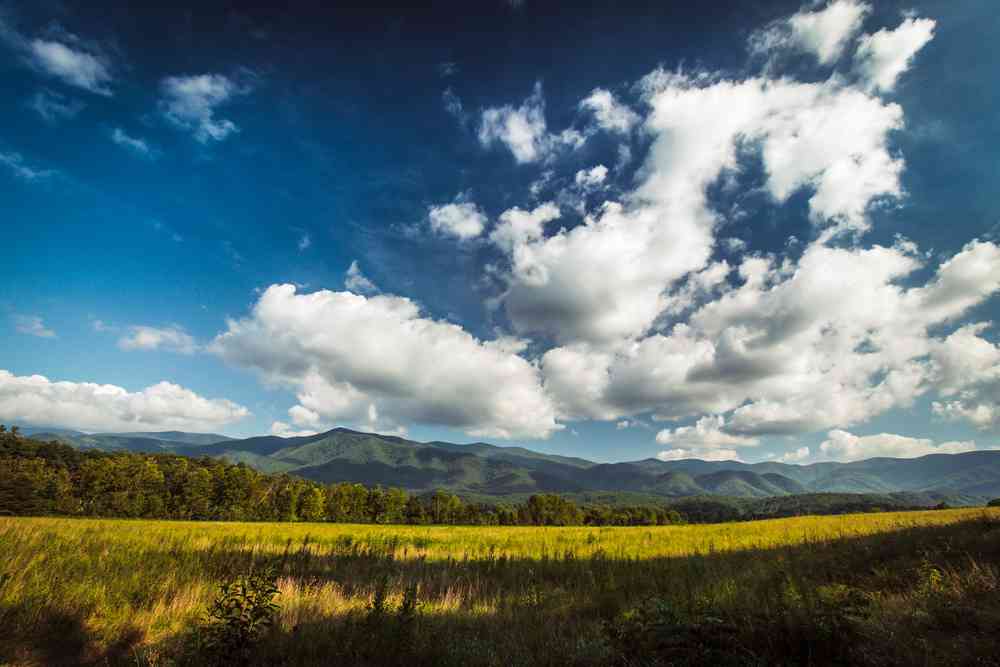 More into nature than history? LeConte Creek leads to dozens of separate waterfalls! Rainbow Falls, Grotto Falls, Baskin Falls, and the Place of the Thousand Drips come from the same source high up in the mountains.
Eastside: North Carolina
North Carolina is less popular than its counterpart over the border, but don't let the lack of traffic fool you. There's something to be said for a bit of peace and tranquility. 
One of my favorite attractions on this side of the park is the Beech Flats Quiet Walkway. The trail is only a mile long, the ground is level with no change in elevation, and it's overflowing with wildflowers!
North Carolina is also home to Clingmans Dome, the highest point in the Smokies. When you reach the top of the mountain, you'll find an observation tower. You can get a bird's-eye view of the entire Smoky Mountain range from the building! Nothing in Tennessee even comes close to getting this vantage point. 
So which side wins? You'll have to decide for yourself. Explore Tennessee and North Carolina with the Great Smoky Mountains self-guided driving tour. The GPS-enabled app automatically narrates stories about each location on your route and tells you where all the best attractions are. When you get to the end of your tour, you'll be well-qualified to answer the "which side is best" debate, but I hope you'll choose "both!"
Essential Travel Guide: