While some Valley Forge Park tours are still available, as of December 2021, some parts of the park are closed for renovations due to COVID-19 or to repair damage caused by Hurricane Ida. We recommend that you check the park's website before planning your visit to have the most up-to-date information on which attractions will be available while you're there. Here's a quick rundown of where you can and can't go, current to December 2021.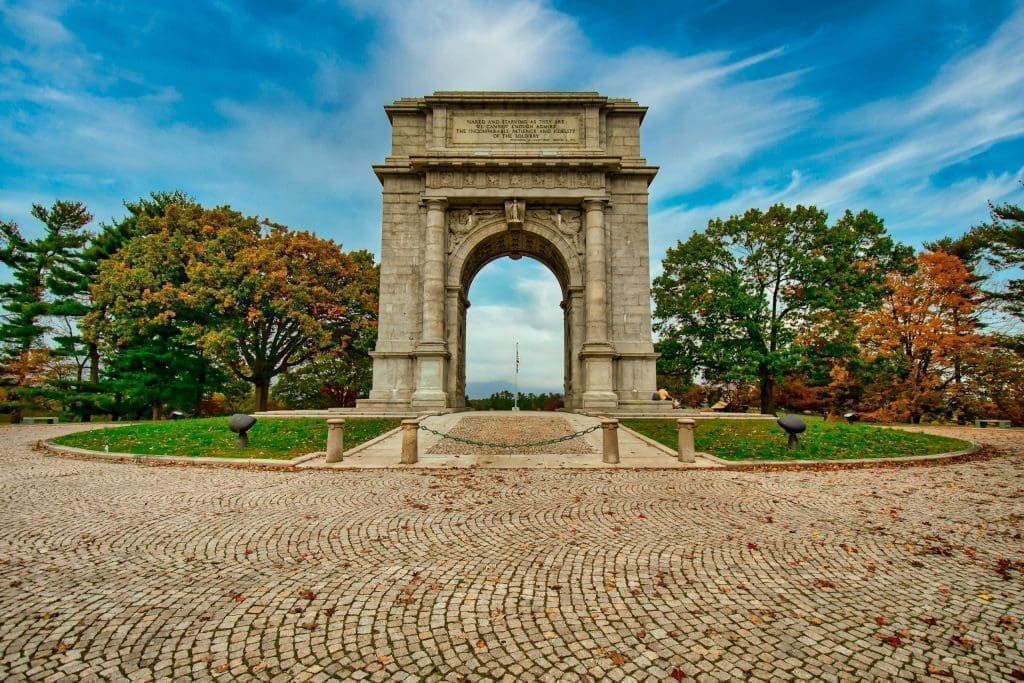 The good news is that most public roads, trails, grounds, and parking lots are open. That means you can walk around the park and see the encampment and most of the buildings there. The Visitor Center and the Encampment store are also open seven days a week from 9 to 5, although some new exhibits in the Visitor Center won't be open until later in the winter or early spring. The park's living history re-enactors are also active every Saturday and Sunday from 11:30 am to 4 pm and give guided tours around the encampment.
Now for the bad news – Washington's headquarters are closed due to flooding from Hurricane Ida, as are Varnum's quarters and the Valley Creek Trail. It's not currently known when the headquarters building will re-open, so make sure to check the website before you visit.
Instead of the tours usually given by the rangers, why not try Action Tour Guide's very own Valley Forge National Historical Park Self-Guided Driving Tour. The tour will take you at your own pace through the entirety of the encampment, with 21 different stops along the way.
Essential Travel Guide: