Like most national parks in the US, Arches only allows dogs in very specific areas with a lot of restrictions. However, if you're planning on sticking to the roads for your Arches adventure, you can easily bring your dog along with you. Downloading an Arches park tour straight to your phone will help make sure that you have a good understanding of this park without having to leave your car.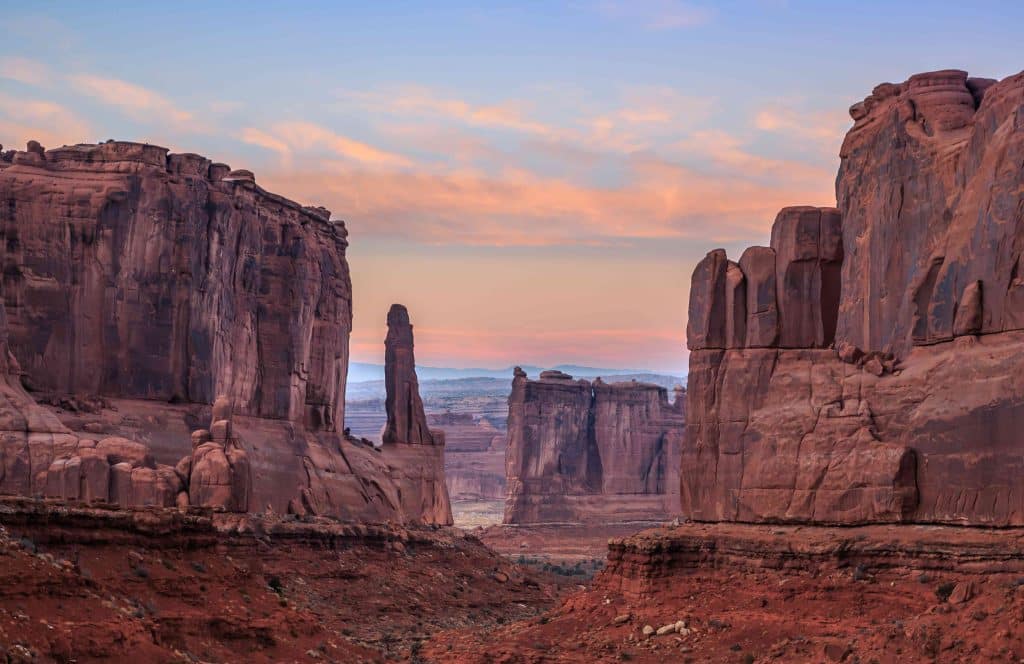 But since Arches is best enjoyed if you head out of your car every once in a while, here's the basic guidelines that you and your dog need to follow.
Keeping Your Dog On a Leash
Your dog has to be on a leash that is 6 feet or shorter whenever you and your dog are outside of your car in the park. The reason? Since Arches is full of a wide array of wildlife, it's important that your dog stays close. You won't want them encountering something like a scorpion.
Staying in Designated Areas
Dogs are only allowed in campgrounds, picnic areas, and parking lots and along roads. So while that means you won't be able to bring your furry friend on trails, there's some backcountry roads that are perfect for walking your dog. One of the best ones is Cache Valley Road. Just make sure not to walk your dog during the heat of the day!
Arches Park Tour
So, are dogs allowed in Arches National Park? Not really. But if you're the type who's happy to stick to the roads, you can learn all about the geological wonders around you by downloading Action Tour Guide's Arches Park Tour. The tour uses GPS technology to narrate your journey through the park. Along the way, you'll learn not only about rock formations but about history and local stories as well. And while the tour does have some recommended hikes, you can choose if you want to pass them up or take them when you don't have your dog with you.
Additional FAQs:
1) How much does it Cost to Drive through Arches National Park?
2) Does Arches close in winter?
3) What can you not miss at Arches National Park?
4) What is the best arch in Arches National Park?