Depending on the season, there are bus and snowmobile tours available in Yellowstone. Dozens of different tours are available year-round. But I recommend using a self-guided driving tour for your Yellowstone trip!
Do I need a guide in Yellowstone?
I say yes. A guide serves two functions: giving directions and giving information. This Yellowstone tour gives you turn-by-turn directions through the park and fills you in on all the must-know facts about the national park. The narration teaches you all about geology and conservation; it's like having a Yellowstone expert in your passenger seat!
How long does a self-guided driving tour take?
Plan on at least 4 hours to fully explore the entire National Park loop. There are many places to stop along the way, so budget your vacation time accordingly. You can even split up the tour into multiple days!
Why should I use a self-guided driving tour?
As I mentioned, group bus tours are an option in Yellowstone. But these tours tend to be crowded, rushed, and expensive. When you use a self-guided tour, you control the pace of your trip from the comfort of your vehicle.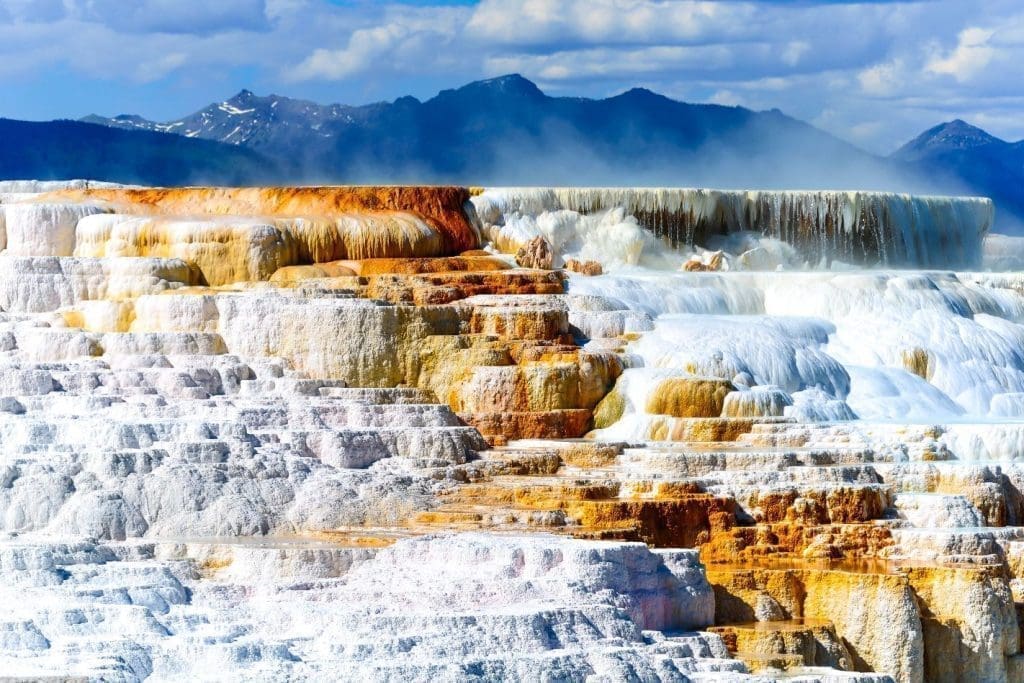 GPS activates the app. That means the narration begins only when you are within range of a notable landmark. You can stop for pictures or picnics at any time—the tour won't continue until you're ready. Leave at any time of day and any day of the year. The tour is available to start at any time after you download it!
What's even better? Rather than paying for a seat for everyone in your travel party, you only need to purchase one Yellowstone tour for everyone in the vehicle. It's an excellent option for family road trips. 
Download the complete Yellowstone National Park self-guided driving tour.