Tour Details



Driving


Per Tour 2 - 3 Hours



Purchase QTY


One Per Car



Distance


35+ miles per tour



Audio Stories


400+



Self Guided


At Your Own Pace



Tour Benefit


Tour Anytime
Any Day



Works Offline


100%
Money-back
Guarantee
Welcome to the National Parks Tours Bundle
Spend your school holidays, long weekends, and time off from work in the lap of nature. Get the National Parks Tours bundle, spread across the country – from Acadia to Shenandoah, Grand Canyon to Joshua Tree. We bring to you 22 of the top US national parks & national monuments, all rolled into a single bundle. The bundle saves you nearly 70% off the cost of the individually priced tours. And the best part? – all tours are valid for a lifetime!
Best Price Guarantee
You won't find a better value-for-money deal offering 22 top US National Parks in a single bundle!
Here are all the National Park tours the bundle includes.
Grand Canyon
Yellowstone
Grand Teton
Rocky Mountain
Shenandoah
Acadia
Sequoia & Kings Canyon
Joshua Tree
Arches
Bryce
Canyonlands
Capitol Reef
Zion
Grand Staircase
Monument Valley
Great Smokies (including Cades Cove & Blue Ridge Parkway)
Death Valley
Olympic
Badlands
Glacier
Yosemite
Everglades
Saguaro

Petrified

Red Rock Canyon

Mt Rainier Tour
Grand Canyon South Rim Tour
Witness one of the natural wonders of the world in all its glory. The Grand Canyon is so massive and awe-inspiring that you must see it with your own two eyes to truly understand its scale. This Grand Canyon South Rim self-guided tour takes you to all the best vistas and hiking trails and fills you in on the fascinating history of the canyon and the Native people who once lived there. So get out there and see something incredible! You can start the Grand Canyon South Rim Tour from the South or the East entrance.
Yellowstone Self-Guided Tour
Experience the raw power and beauty of nature on the Yellowstone self-guided tour. This enormous volcanic caldera has captured the American imagination for decades thanks to its explosive geysers, prismatic hot springs, and astonishing waterfalls. Home to some of the only wild bison and wolves on the continent, this park can't be missed.
Grand Teton Tour
This self-guided driving tour will discover one of America's most awe-inspiring national parks at Grand Teton. These impressive sawtooth mountains conceal all sorts of hidden treasures, from deep glacial lakes to historic homesteads. Drive through beautiful mountain passes, dig into the storied past of this mountain range, and go on hikes you'll never forget. Plus, get to know the local wildlife on a real-life elk refuge on this Grand Teton tour!
Rocky Mountain National Park Tour
This self-guided audio tour will take an unforgettable drive through Rocky Mountain National Park! These beautiful peaks are loaded with hiking trails and astonishing vistas, and this comprehensive tour will introduce you to all of them. Visit stunning lakes and mountain passes, hear the history of the remarkable women who helped create the park, and learn about the Ute tribe and their legends. And, of course, don't forget to snap a few photos along the way!
Shenandoah National Park Tour
Take a scenic drive through Virginia's verdant wilderness with this self-guided tour. Stop to snap photos from breathtaking overlooks along Skyline Drive—hike portions of the famous Appalachian Trail. Find out how this wild, remote place isn't entirely what it seems. Plus, learn the history of Shenandoah National Park's earliest inhabitants, from the Six Nations to the Iroquois Wars and beyond. This easy, picturesque drive is one you won't soon forget!
Acadia National Park Tour
Maine is well known for its fall foliage. But you might be surprised to learn that this foliage is relatively new! These forests used to be entirely dominated by coniferous evergreen trees, like spruce and fir. Young deciduous trees now populate them. What happened? Learn more about it in our Acadia National Park Tour.
Sequoia National Park Tour
This self-guided driving tour takes you through enormous, ancient groves at Sequoia National Park. Witness the giant sequoias in all their majesty, including General Sherman, the most massive living thing on the planet. As you tour this jaw-dropping primeval forest, you'll learn about the area's early inhabitants, from the Paiute tribe to the founders of a secretive, ill-fated colony. Plus, take in jaw-dropping views of Kings Canyon with the Sequoia National Park Tour!
Joshua Tree National Park Tour
Explore the rugged, mystical beauty of Joshua Tree National Park with a self-guided driving tour. This raw desert landscape features incredible vistas, stunning rock formations, and eponymous cartoonish trees. As you drive on the Joshua Tree National Park tour and listen to stories around each bend in the road, watch for desert animals like the roadrunner, tortoise, and even bald eagle. Plus, enjoy a Bonus Tour of Palm Springs! 
Arches National Park
Discover the gravity-defying wonder of Arches National Park! Find hidden life within the harsh, beautiful desert. Marvel at impossible rock formations and towering arches millions of years in the making, and learn how it all came to be. Along the way, listen to the riveting history of the tribes who lived here for thousands of years. Hear their legends of the trickster god who brought them to the desert and the portals through time that lie dormant throughout the park!
Zion National Park
See why early Mormon pioneers thought Zion National Park was heaven on earth! Visit natural wonders like the Temple of Sinawava and the Weeping Rock. Learn the land's history, from its formation to the first people who lived here and inscribed petroglyphs on the canyon walls. See emerald pools, staggering mountain peaks, and much, much more. This tour works by car, bike, or shuttle, so you can see the park however you want to!
Bryce Canyon National Park
Marvel at the towering hoodoos dots Bryce Canyon, which must be seen to be believed! Dive into the history and legends of the tribes who lived here, including the harrowing tale of giants who were turned to stone and became the hoodoos we see today. Visit the groves of Earth's oldest trees and hear the spooky story of the curse which afflicts anyone who studies these ancient, gnarled plants too closely.
Monument Valley
Explore the movie industry's and Navajo history's "Wild West" as you drive through Monument Valley's dramatic landscape. This self-guided audio tour along a 17-mile Navajo route allows you to enjoy the incredible panoramas while learning about Navajo culture, tribal history, and movie stardom.
Grand Staircase (or as we call it, Grand Stare-case)
Unearth hidden secrets at the Grand Staircase! Hidden within this towering staircase are clues to the land's long history, and we'll help you uncover it all. Learn about the dinosaur fossils people have found here, including a T-Rex skeleton! Visit a petrified forest, sparkling waterfalls, and sweeping vistas. Plus, hear the legends of the tribes who lived here, including the tale of when Coyote tried to catch the sun.
Canyonlands National Park
Venture into the staggering beauty of Canyonlands, home to the gorgeous red desert and more canyons than you can shake a stick at. Stand atop breathtaking vistas, hear the legend behind Dead Horse Park, and get a great look at the Colorado River. Then, hike the Aztec Butte trail to glimpse fragments of ancient history! Finally, catch an unforgettable sunset at Grand View Point, which earns its name.
Capitol Reef National Park
Step back at Capitol Reef as you tour the remnants of a preserved pioneer town. Explore striking contrasts as you move from a desert filled with colorful rocks to verdant orchards along the riverside. Then, visit the site of ancient petroglyphs. Archeologists are still deciphering to this day!
Great Smoky Mountains Tour
Explore the Great Smoky Mountains National Park and discover why it's the most visited National Park in the country! Tour these famous mountains while learning about Cherokee history and legends, Appalachian life, and much more. We'll point you to all the best spots to take in the timeless wonders of the mountains. There's no better way to see Clingman's Dome, Cades Cove, or Rainbow Falls than on the Smoky Mountains tour!
Cades Cove Tour
Discover gorgeous natural scenery and rich history at Cades Cove, one of the most popular destinations in the Smoky Mountains. This scenic loop packs a ton of sights into a small space. Check out sparkling waterfalls, lush hiking trails, and historic churches all in one place! Plus, learn the fascinating history behind this cove, including how the Civil War once threatened to tear it apart.
Blue Ridge Parkway Scenic Drive Tour
Experience the southeast's most beautiful sights along the famous Blue Ridge Parkway! Cruise from the edge of the Great Smoky Mountains National Park to historic Roanoke, Virginia, on this scenic, one-of-a-kind highway bathed in blue mist. Snap photos from jaw-dropping overlooks, spot incredible wildlife, and uncover the fascinating history and legends of the Cherokee as you drive. This self-guided driving tour reveals the parkway's best sites and their hidden history!
Death Valley Tour
Experience the harsh beauty of a land like no other: Death Valley. Famed for its record-breaking temperatures, this valley also serves some sizzling scenery, from sprawling salt flats to rainbow-colored badlands and soaring mountain ranges. This self-guided driving tour shows you the best spots in the park and fills you in on this area's rich history. Follow in the footsteps of Gold Rush miners and hear their stories as you explore this bizarre, unforgettable valley.
Olympic National Park Tour
Where but Olympic National Park can you find beaches, mountains, and rainforest all in one place? This self-guided tour takes you through the most beautiful sites in this one-of-a-kind park. Cruise along the shores of a glacial lake, embark on hikes through lush old-growth forests, and take in views from lofty mountain vistas—all while hearing about the fascinating history of this landscape! Also included are bonus tours of Hurricane Ridge, Hoh Rainforest, and coastal beaches.
Badlands Tour
Unearth the long-buried past in Badlands National Park, a place like no other! This strange, alien landscape of rocky peaks hides tens of millions of years of history. Learn all about it as you explore with this self-guided driving tour, which takes you along the Badlands Wall and shows you the best overlooks, hiking trails, and more. Along the way, your virtual narrator will share fascinating stories about everything from fossils to Lakota history and beyond.
Glacier National Park Tour`
Experience the crown jewel of the national parks with this self-guided driving tour of Glacier, one of Earth's most pristine and awe-inspiring landscapes. Cruise past crystal-clear glacial lakes, hike across breathtaking alpine tundras, and discover the secrets hidden in this sprawling wilderness. Plus, learn about the Blackfoot Confederacy, an ill-fated gold rush, and much more.
Yosemite Tour
Explore one of America's most incredible national parks without the hassle of a tour group! Witness towering waterfalls and majestic mountain peaks which capture the height of America's beauty. Hike through the lush wilderness, picnic by pristine lakes, and stand atop breathtaking overlooks. Plus, dive into the surprising, unlikely history behind this immense park. There's simply no place on earth like Yosemite.
Everglades tour
Venture into a strange, diverse ecosystem unlike anywhere else on planet Earth! This self-guided driving tour of the Everglades takes you to the most remarkable sites in this one-of-a-kind national park and delves into the complicated, fraught history of the land along the way. Stroll along boardwalks shaded by lush jungle greenery, see alligators and wading birds in their natural habitat, and find out for yourself what makes this stretch of southern Florida so special!
Saguaro National Park Tour
Explore scenic Saguaro National Park (East and West) with this driving tour, full of wild history, mountains, rich wildlife…. and of course plenty of iconic Saguaro cacti! Hear stories of greed and drama involving settlers, miners, and gangs as you cruise through forests of cacti and yucca! Discover breathtaking trails, learn about the ancient Hohokam people, and much more!
Petrified National Park Tour
Discover the timeless beauty of Petrified Forest National Park with this self-guided driving tour. Journey through an ancient landscape where once-lush forests have turned to stone and vibrant desert vistas stretch as far as the eye can see. Explore trails that wind through the park, revealing a land frozen in time and bursting with geological wonders. Unearth the history of this unique landscape, filled with prehistoric creatures, early human inhabitants, and fascinating fossils.
Red Rock Canyon Tour
Discover the awe-inspiring beauty of Red Rock Canyon National Conservation Area. This majestic haven has been sculpting the Nevada desert for millions of years, offering striking red sandstone formations, pristine wildlife habitats, and miles of hiking trails that will leave you breathless—spot desert bighorn sheep, wild donkeys, and even wild horses in this unforgettable landscape.
Mt Rainier Tour
Explore scenic wildlife, take in majestic views, and dig into history and legends, with this self-guided driving tour of Mount Rainier National Park. Drive through lush forests full of Douglas firs. See majestic Comet Falls. Hear stories of homesteaders and mountain climbers who left their marks and learn about Mount Rainier's volcanic secrets. Then hear about John Muir, the father of national parks and take in breathtaking views from Sunrise Point Lookout.
Upgrade to Action+
For $99.99, you can upgrade to Action+ Annual Unlimited Subscription with 100+ tours. Use the tours as often as you like during your one-year subscription period. You also get free access to any new tours that come out when you are subscribed.
How does it work?
Once you book a tour, you'll get a text/email with instructions.
Download the app (while in good wifi/signal) and use your unique password to access your tours.
To begin touring, go to the starting point and launch the app.
The audio starts automatically once you reach the starting point. Stick to the tour route & speed limit for the best experience.
Please note that no one will meet you at the starting point.
Preview the Tour
Joshua Tree - Cottonwood Spring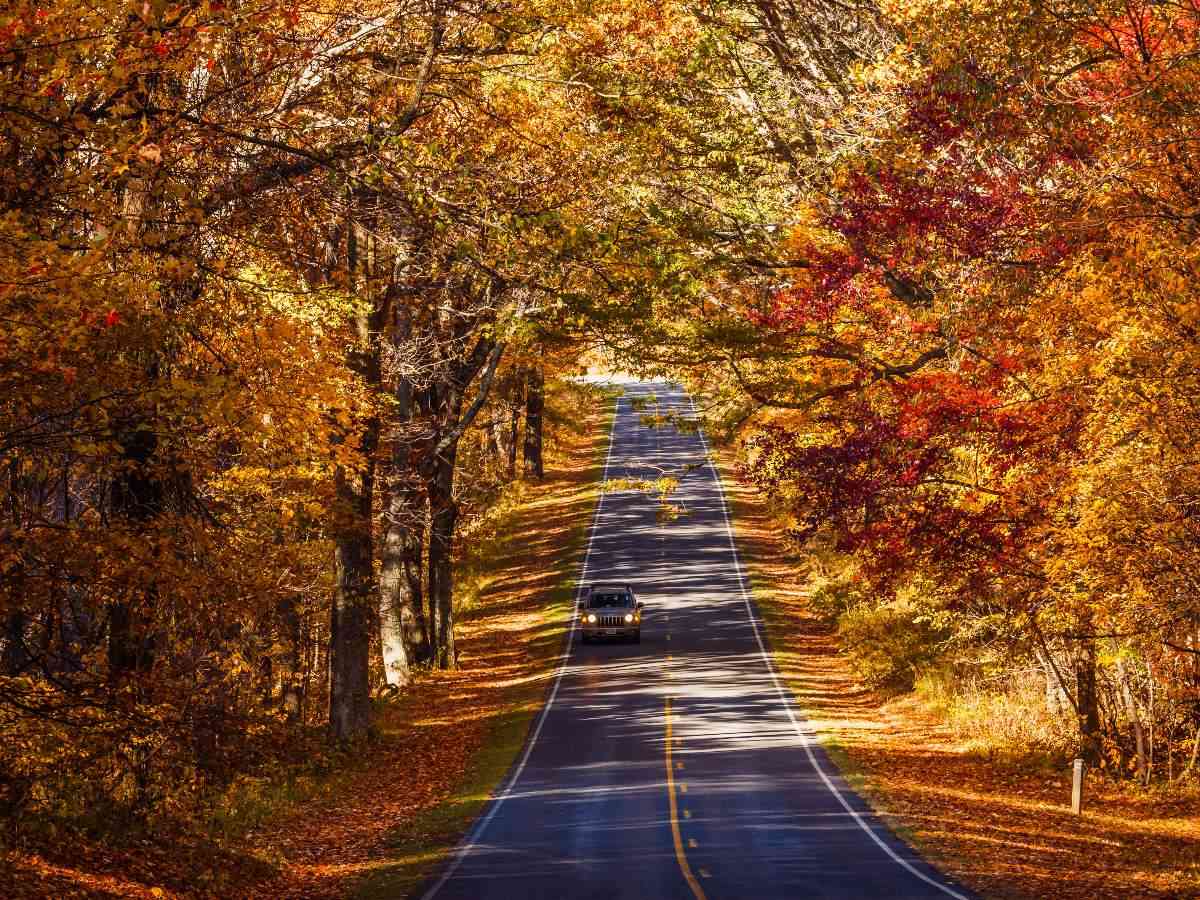 Shenandoah - Skyline Drive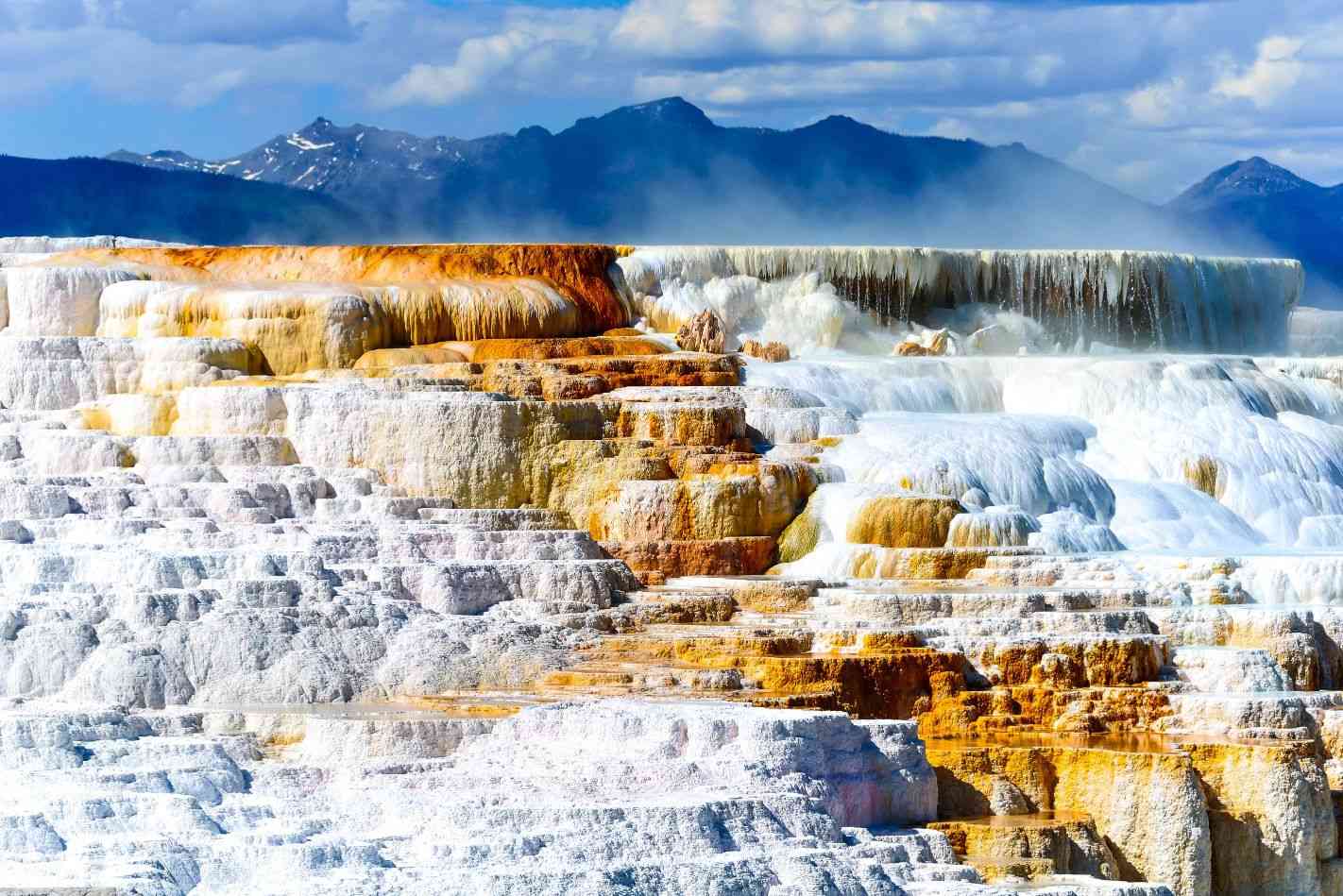 Yellowstone - Mammoth Hot Springs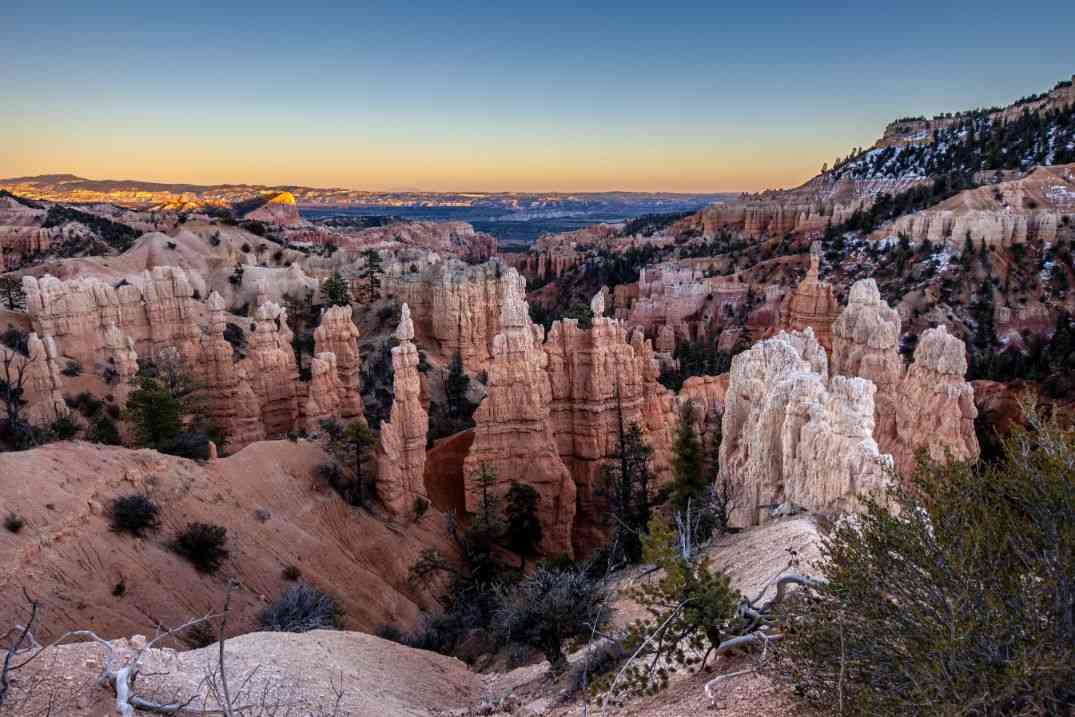 Bryce - Fairyland Point
Tour FAQs
Well simply put, Action Tour Guide is an audio guide, map, and tour book – all in one app! We are a GPS-enabled app-based tour that narrates information based on your location right on your phone. You can experience our driving and walking tours at your own pace and literally at any time of the day! 
Changing travel date? No worries! All individual tours come with lifetime validity. 
The tour works offline which means you do not need your phone network to enjoy the tour. However, we do suggest you download the tour at your home, hotel, visitor center, etc before you head out for a completely immersive experience.
Since this is a driving tours bundle, you only need to buy 1 tour per car!
Inclusions and Exclusions
Inclusions:
App on your phone: A link to download the Action Tour Guide App and Password for your tours.
Flexible schedule: Use any day, any time. Travel over multiple days or on next trip. Never expires.
Easy to use: Stories play automatically by GPS. Hands-free. Get HELP all day: Call, Chat, or Email.
At your own pace: No group. Take breaks for photos/ snacks/hikes. Go at your own pace.
Offline use: No cell signal or wifi required. Offline GPS Map & route. Stop-to-stop direction.
Don't miss a thing: Full itinerary, travel tips, professionally narrated videos, text, and hidden gems.
Exclusions:
Transportation, parking fees, food, and drinks.
Entry tickets or reservations to any attractions along the route.
Car Rental: Please arrange a rental car at the closest airport or train station.